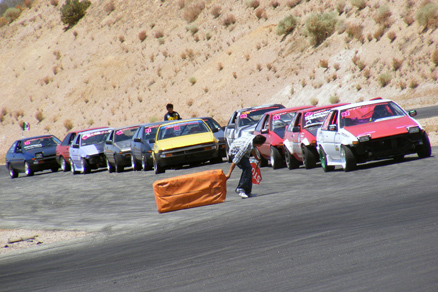 A couple of weeks back, the norcal AE86 guys got together (with the assistance of many, including Drift Social) for a day of fun and drifting. Lots of prizes and what seems flawless organisation the day made it a huge success. This quote from forum member MayanWarrior really tells you what these local AE86 meets are all about:
Me and ma lady, Elysha, will definitely remember this day for the rest of our lives. This really brought back a lot of great 86 culture memories. Everyone is so awesome! I'm so glad the media and popularity of these little slide buckets hasn't changed the attitude of the Corolla owner at all.
Hell yeah! Check out the event threads here and here and the Picasa album (sorted by car number) here.