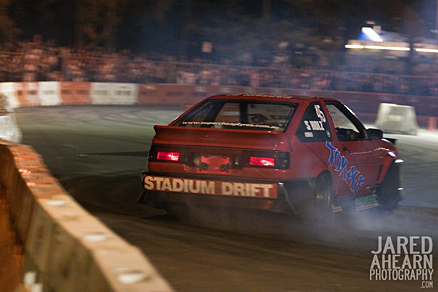 Diehard drift addict & HR Member Sam Holz was once again ripping up the taxpayers tarmac at this years Super GP! The four days of Super GP were said to be almost dreamlike: drifting the main streets of the Gold Coast with the cops waving at you to speed up – not slow down!
After taking some time out to recover from the post-race 'celebrations', we caught up with Sam for a little insight into his weekend:
The car was fitted with a matt black BN body kit from Ant @ Kaizen Garage. It had to be fitted to participate in the on track demos at the Super GP and also for thee Friday night competition (where the pics are from). Basic stickers were added to 'spice' the car up a bit too. New diff gears were also added two weeks before the event due to damaging the old ones. With only limited choice of a solitary diff centre, I had to go with a somewhat odd 4.8 ratio which was a big step from the 3.9 I've been running for what seems forever. All in all, the car held up well and with high temps on track, a water cooling setup was added at the last minute. In typical 86 fashion, we just moved the windscreen sprayer lines to the front to cool the oil cooler and radiator. It was budget but it worked – and well!  The throttle was sticking on full throttle all night at the comp and making things interesting but that was fixed for the GP with some backyard spacing and adding a large return spring to the throttle.
We're you there to see it? If not, the boys should be at it again next year, so keep and eye on the Super GP website.  Hit the jump for more pics!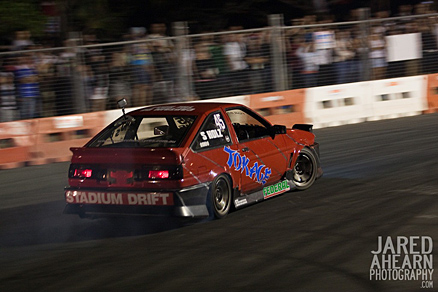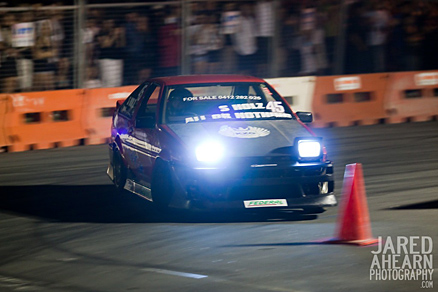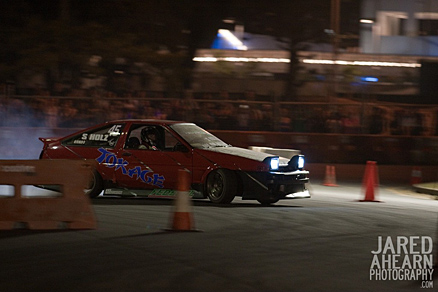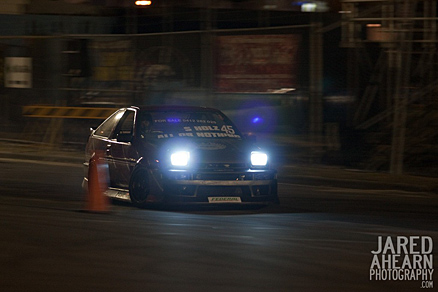 Photos Jared Ahearn Photography