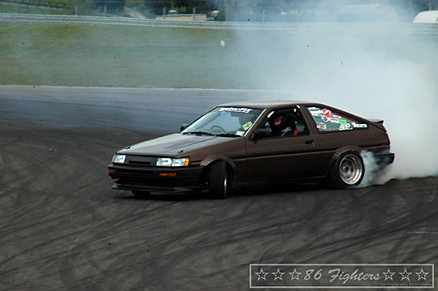 Get sideways! Keisuke over @ 86Fighters has been hanging out in NZ and hanging it out with his drifting posse in Taupo.
This weekend was very eventful, normally quite important things like sleep and healthy food were not a priority: Late nights, drinking and having fun were on the agenda. Monday was a Drift Motorsports NZ track day run by Drew and Jodie, and a group of us had planned to go down to taupo on Sunday and stay the night….
What is it with drifters and being loose, crazy party-animals? Must come with the job description! Check out the gallery @ 86Fighters for more pics of the crazy weekend!