It's that special time of year again… Yes! That's right, it's time for the 2009 HR AE86 Annual! So clear your schedules for October 24 and 25 and read on for the juicy details! (psst! it's a wickedly exclusive trackday event with touge loving too!)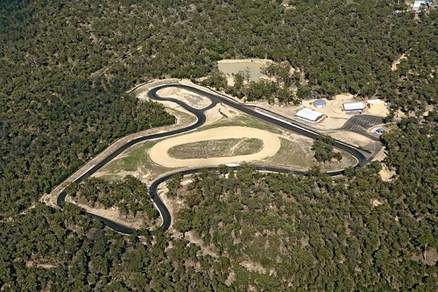 This year we are heading to the newly opened Marulan Driver Training Centre for a drift and grip day! This year the trackday event will be an entirely private HACHIROKU.COM.AU event! Not tacked on to the back of another clubs drift day or sharing with other crazy people!!
Don't fret, you wont need a super high powered circuit racer to hit the track. A stock standard 4A-C powered '86 will do just great so just get out there and have some awesome times and meet lots of new (fantastically great) people!!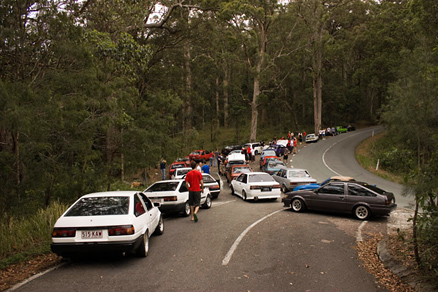 There will be the usual touge route and BBQ on Sunday the 25th and the super-secret touge route will be revealed on the day as usual (to keep things on the down low!)
Then after a good days driving it's off to the pub for dinner and a few cleansing ales and tall stories of grandeur.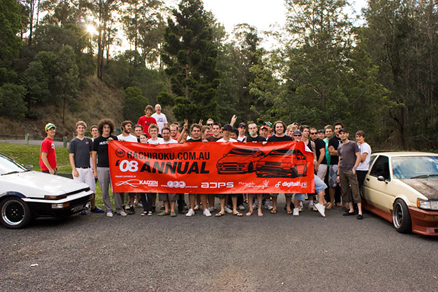 The last five years have been a great success, and with the 2008 Annual in Queensland being our biggest and best yet, we're looking to make 2009 an absolute smasher with a brand new and exclusive trackday already booked and ready to be rocked!!
So now you know when the big day is going down, it's up to you to get your car ready and swince October is four months away, you've got plenty of time to do it!
Stay tuned for more updates as they come to hand!