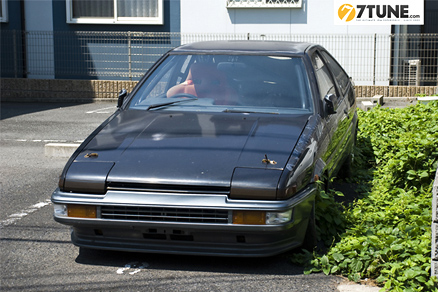 Over in Japan, Justin from 7TUNE has found yet another story of heartbreak and remorse for us AE86 owners.
I finally went back to my old neighborhood in Settsu-Motoyama in Kobe and sure enough, the old "abandoned" AE86 Toyota Sprinter Trueno was still there, only now in a different position! Yep, it's the same car I saw behind my apartment way back in late 2003.
So head over to 7TUNE and catch the rest!