HR Forum member EVADE gives us the latest on what's happening in the local Hawaiian AE86 scene.
The meet was just a bunch of friends meeting up at a park and getting out there doing some driving. '86 meets hardly happen here in Hawaii so when it happens again I'll be sure to let you guys know.
Until then, here are some photos of the latest meet.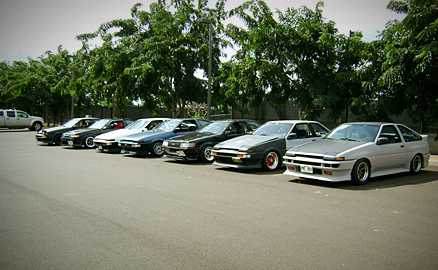 To have a Levin in the USA is a luxury!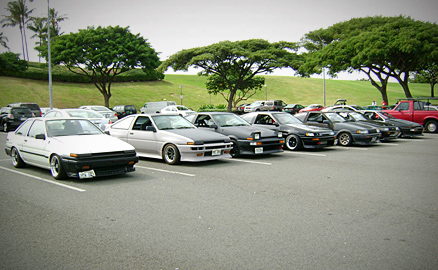 Such a diverse mix of styles and mods. Love the Hawaiian style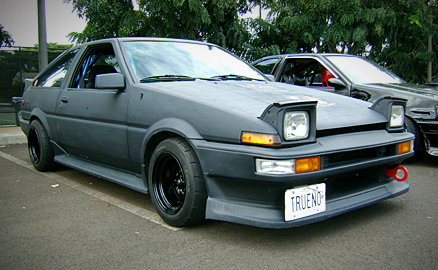 Love the 'boro-style' effect that's usually given to beater stockers on this J Blood kitted, Cusco caged beast. Anti-bling spec!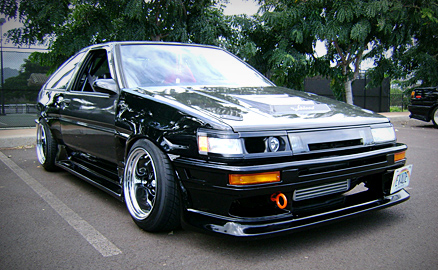 …and the absolut opposite. EVADE's sexy levin in all its blingin' glory.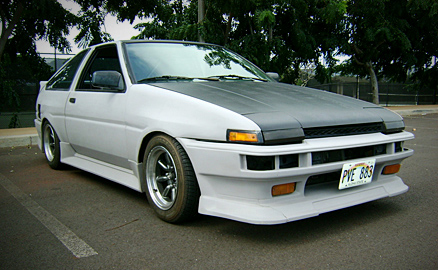 Rockin Konigs and Jblood blister fenders this primer-grey Trueno looks like a real work in progress.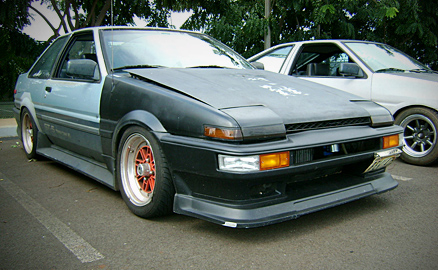 Jblood must be either real popular or real cheap in the 808 state.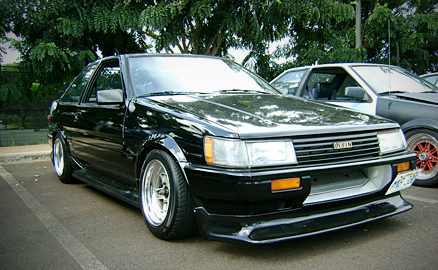 Levin with SSR MK2's and a V-Mount setup; now that's hot. If this is your car contact us, we'd love to feature it!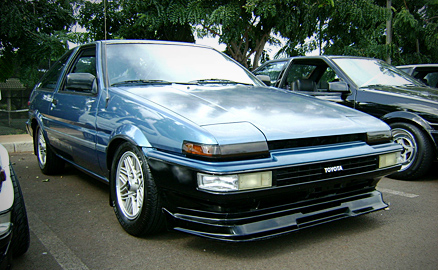 Clean clean clean. Love the Zenki lip on the Kouki bar, truly Tsuchiya spec.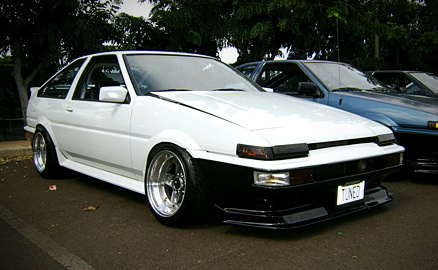 Looks like 16″ up front (Corrected by KK, they are indeed 15″), they are HUGE SSR MK2's. OEM never looked so good!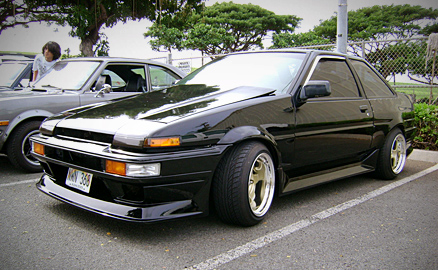 A coupe! This time wearing Run Free aero and Work Meister (not SSR Professors SP-1 like we thought) rims.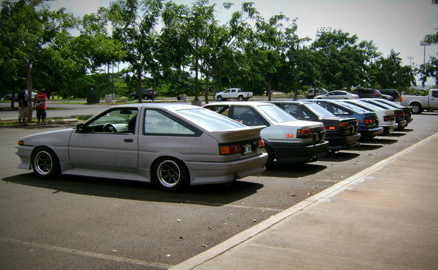 Keep it happening guys! See you next time!