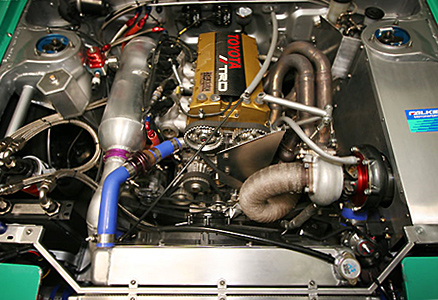 Fellow AE86 addict Antonio Alvendia shoots and specs America's most famous AE86 as part of Speedhunters' ongoing 'Toyota Month'.
I think the build quality of Taka's AE86 is outstanding. However even more outstanding is the way he fearlessly pilots his car; full throttle, full lock, full commitment. It will be interesting to see Taka and his AE86 during the 2009 Formula D season, now that he is no longer a works driver with Team Falken.

I just don't think I could imagine this car wrapped in any other tire company's livery than the blue and teal that it's been wearing for the past few years. I guess we will see this April in Long Beach!
Jump over there now and check out an amazing AE86 engineering marvel!  Absolutely insane…..