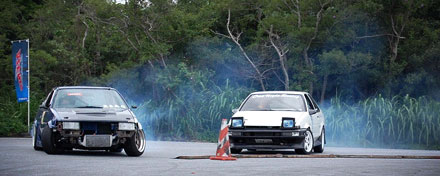 Chris from Team Hinga over in sunny Okinawa is a mainstay of the drifting scene over there and has had more than his share of 'girls' as he likes to call his AE86's. Along with his other servicemen mates, they are taking it to the natives and showing them how its done.
Last weekend Chris and the Team Hinga crew set off to whats affectionately known as 'The Bullring' track in Okinawa and had what looks to be a pretty damn good day of hard drifting. A massive bunch of pics from the event after the jump.
Chris ran into some bad luck on the day with his AE86 and had to retire to the comfort of a plush R33. His thoughts on the matter:
Man, I was rockin it in the 86, then before the second practice session I start her up and shes rattlin and knockin, I give her a lil gas and the timing belt lauches outta the engine bay.

All of the 86 guys there were REALLY, very helpful. One of the guys had a new belt, I throw it on, the crank turned a little then binded up, I turn the cams a lil, then turned the crank some more (RutRoh), I hook up the timing, turn her over, no compression, me suspects a bent valve er two, maybe we shaved the little ladies head a lil too much, haha.

Zeb saves the day by asking his wife if I can borrow her 4door R33, not a bad car at all even with the open-diff. Somebody needs to buy this baby when he PCS's. I don't think I did too bad for my first time in a 33, hehe
Not surprising that the AE86 owners all over the globe pitch together when one of our cars decides to call it quits. Awesome stuff Chris!
Now onto the pics!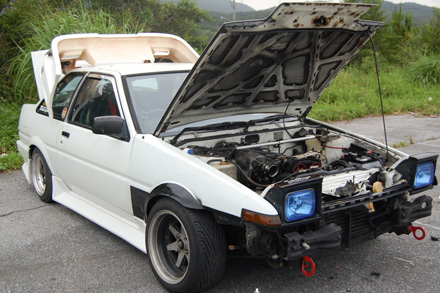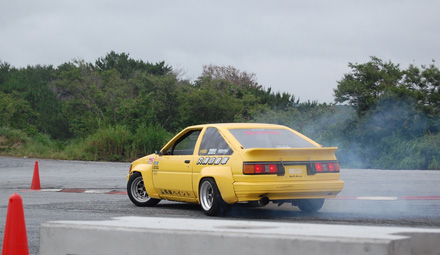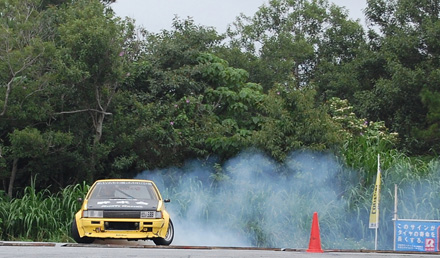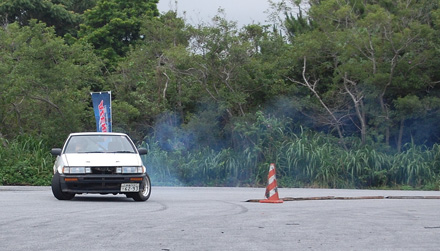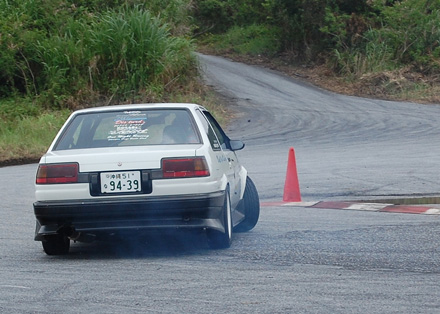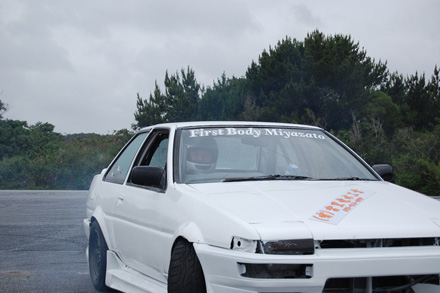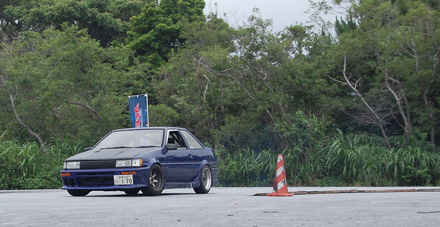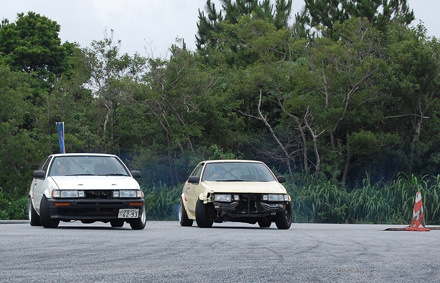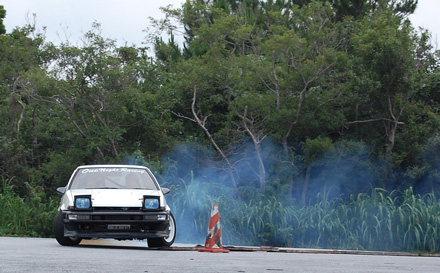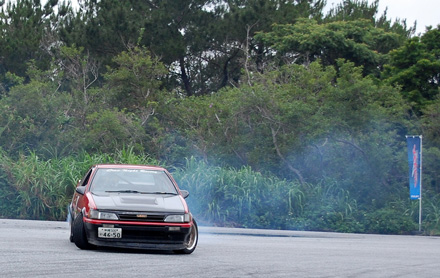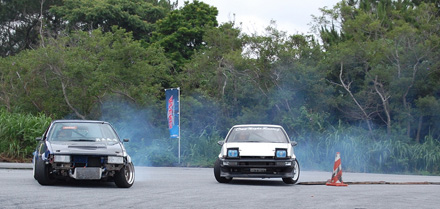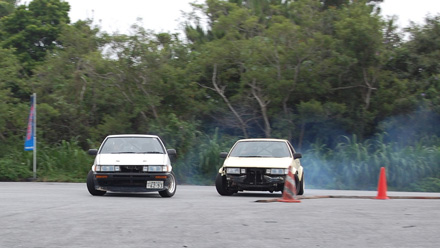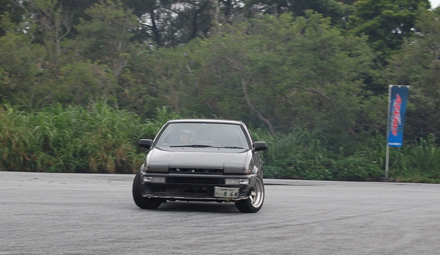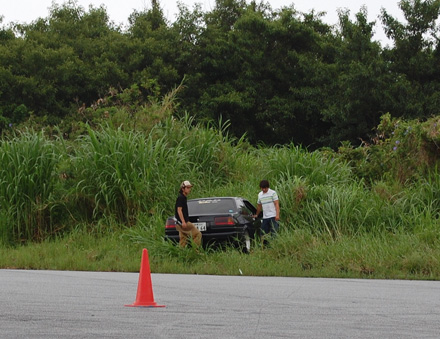 Uh Oh..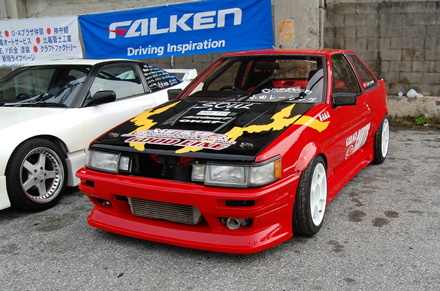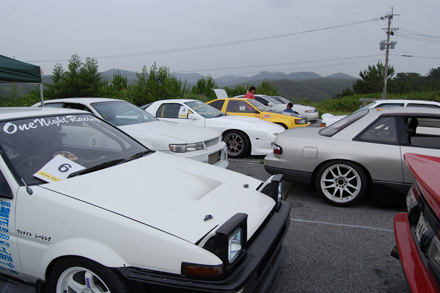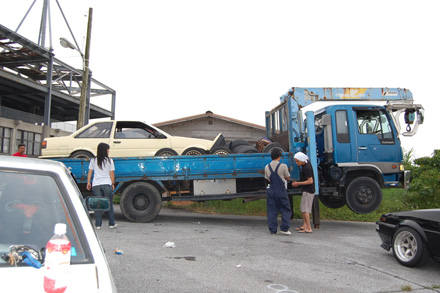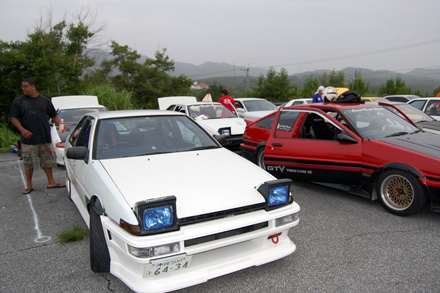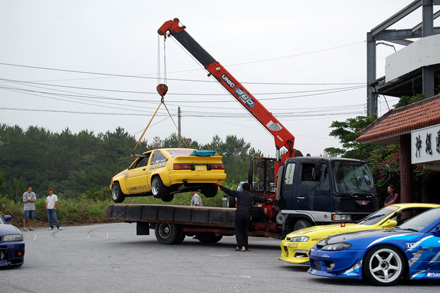 Crazy Japs….