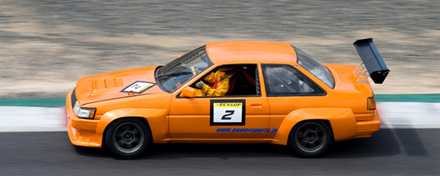 Our mates over at 7Tune have got a mini feature on the Powersports Levin Coupe. A mental track car in its own right, there is an entire write up with heaps of pics at 7Tune. Here's an excerpt from the article to pique your interest.
The Powersports Levin looked and sounded great out on the circuit, it was revving noticeably higher than a lot of the other cars with its MSC Ignition Module governed 9,400rpm rev limit. The main contributor to that special sound were the Keihin FCR Carburetors. Normally found on motorcycles, the four in line FCR carburetors use flat slide throttle valves for the best in throttle response and flow control.
Check out the Entire article over at 7Tune.