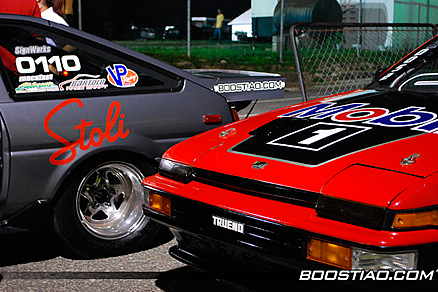 It's not everyday in the AE86 world you see hachiroku drag cars, but today is a special day. Mike over @ SPEEDHUNTERS has the downlow on a pair of very quick Truenos from the Dominican Republic.
With a lightweight, rear-drive chassis the AE86 makes a fine drag machine, and Isidoro and Mike of the Domincan Republic have used the AE86 chassis to create two of the coolest import drag cars I've ever seen.
With 2JZ power, its not surprising these hachirokus are rockets on the quarter mile.
Speedhunters (via Boostiao.com)