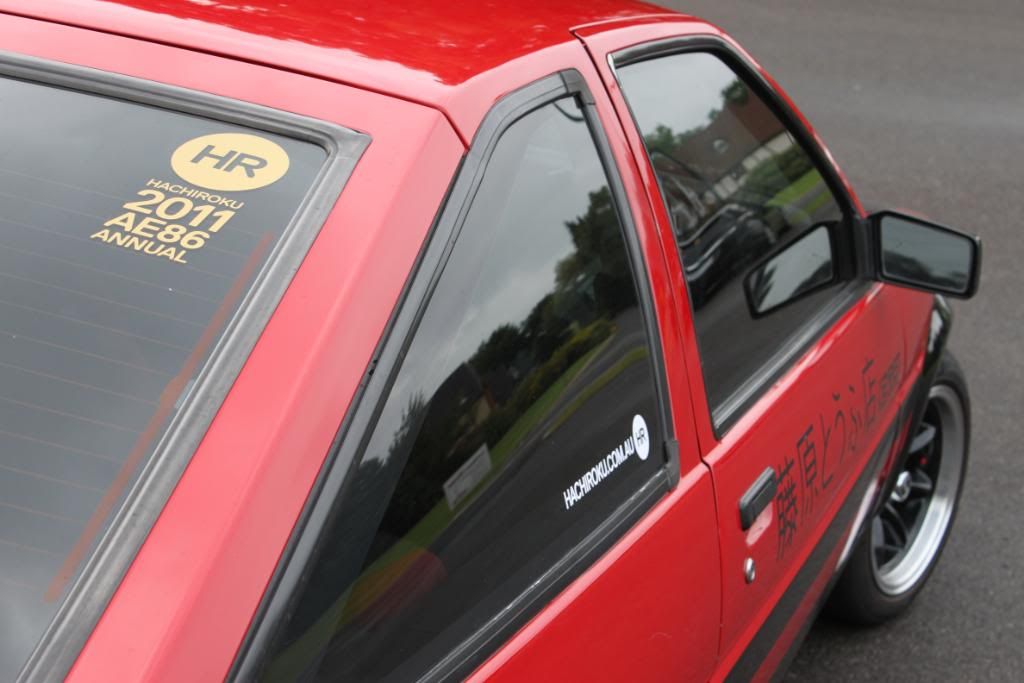 Well boys and girls with the Annual for this year run and won, lets have a look at how it went down…

Friday morning i found myself leaving the house very early to meet up with pete already in melbourne. unfortunately for me i decided 3 weeks before leaving was the best time to remove the head from my car to fit my cams, so i didnt get to take my AE86 but took my micra instead.
oh joy.
So after a fairly quick drive down, i arrived on to the freeway into melbourne only to have the GPS lose signal and vodafail not wanting to work for me at all, so i ended up in melbourne CBD…
but not for long as everything decided to work again.
i met up with pete who was waiting to board the boat to tasmania. it was a stinking hot day and this is how i found pete when i arrived: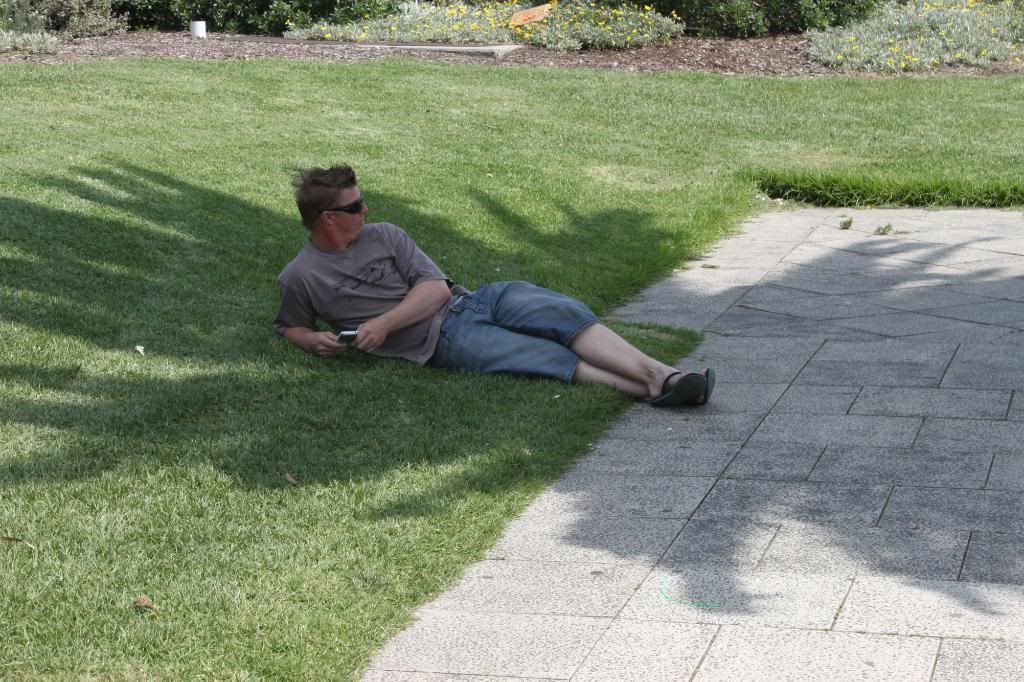 While waiting to board, a beige KE70 wearing South Aus plates rolled passed, so i ran out to greet them… only to have them wave at me and drive off.
it was harley (beige hornet) who had NFI who was waving at him until later.
Anyway, after a fairly craptacular inflight meal and some much needed sleep we arrive in sunny tasmania to be greet by this!
delazy, JT, klusio, jarsh, pat and timmeh!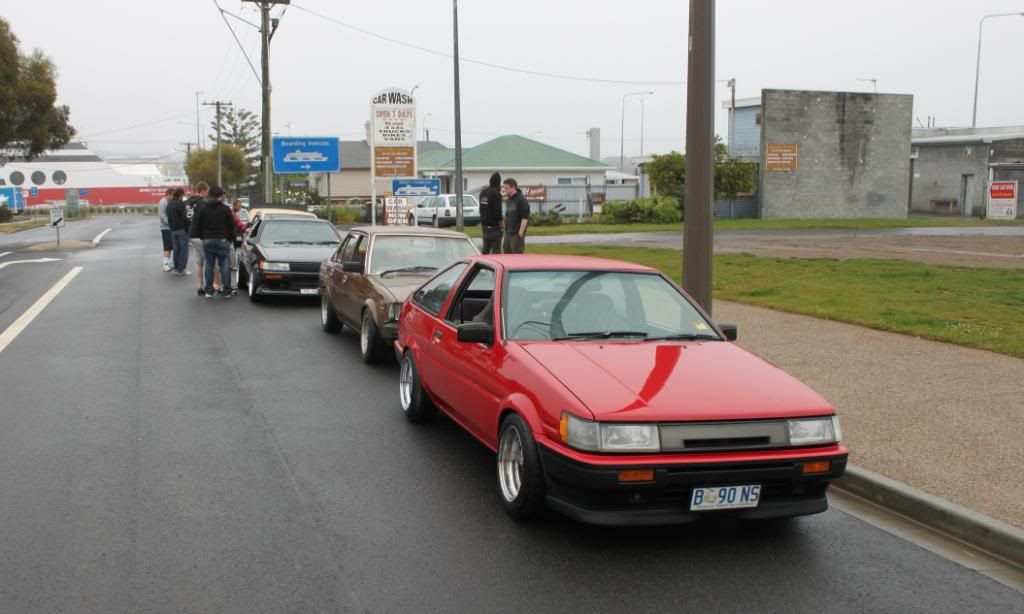 Sticker installation done, we shoved off to get something to eat and head to a local "car show". now i use the term loosely here as it looked more like something you would see at the local macca's on a saturday night. but 12 corollas then invaded their space for a general chin wag and catch up.
the notable exception were these 2 KE's, a turbo 20v and 16v with R1 carbs. the R1 carbs sound awesome and had such a gruff note to them.
the less said about the "other" cars the better…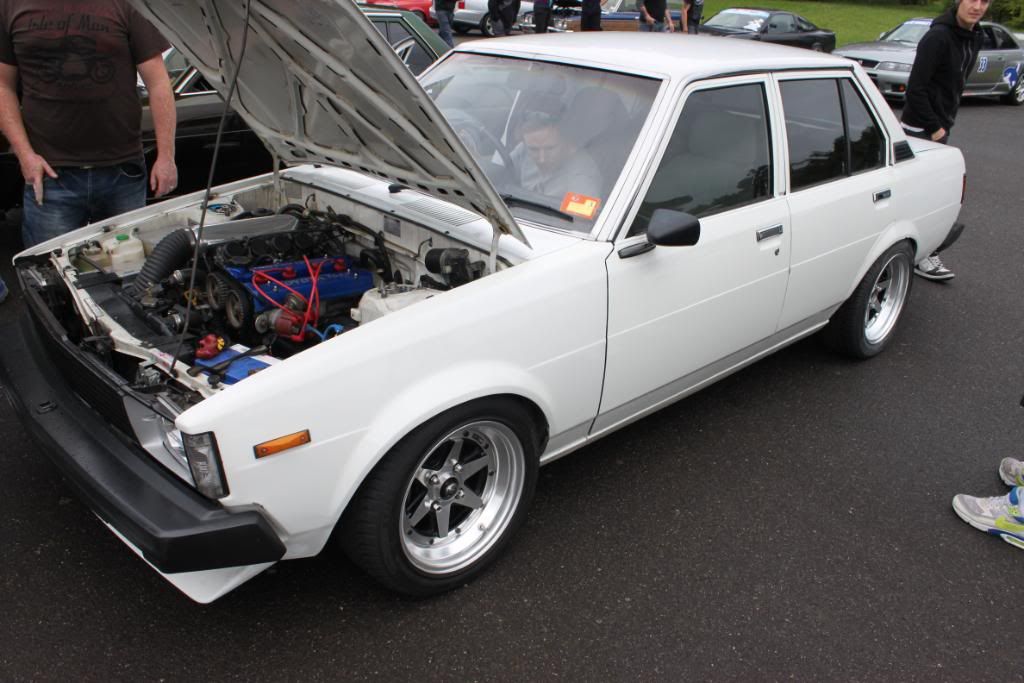 After this we took off down south via the east coast of tasmania heading for hobart and motel.  despite myself and harley nearly rearranging our front ends on a magna we eventually made it down in one peice.
while on the way down it was decided we would stop in at Mr M. Rogers place to check out his toys. well actually to put it bluntly we actually invaded marks place while he was working on his street car. but ever the gentleman he is he obliged us and showed us around all his toys and his race car. seriously mark, top work and thanks for letting us crawl all over your cars!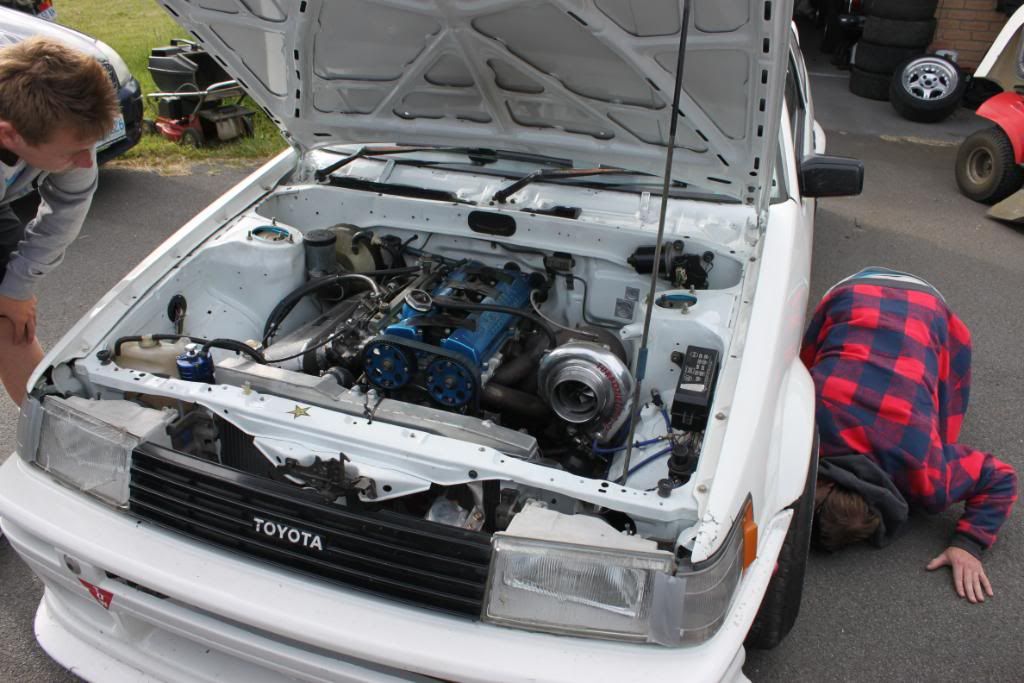 As per usual the saturday night is always a big night on the cans and this time was no different. to preserve the innocent and some form of decency no pics were taken. plus i forgot the camera and, well, just could be arsed as i was having to much fun.
Sunday is the traditional day of the touge and the tassie boys did not disappoint!
delazy had picked out some awesome roads for us to travel starting at the wharf in hobart and heading down to huonville or "hoonville" as its normally known. we wound our way south to dover and stopped at the southern most pub in australia… 10 mins before the kitchen closed.
with 20 odd hungry guys and girls the dover pub did not disappoint! with chicken parmy and steak the order of the day all were very satisfied.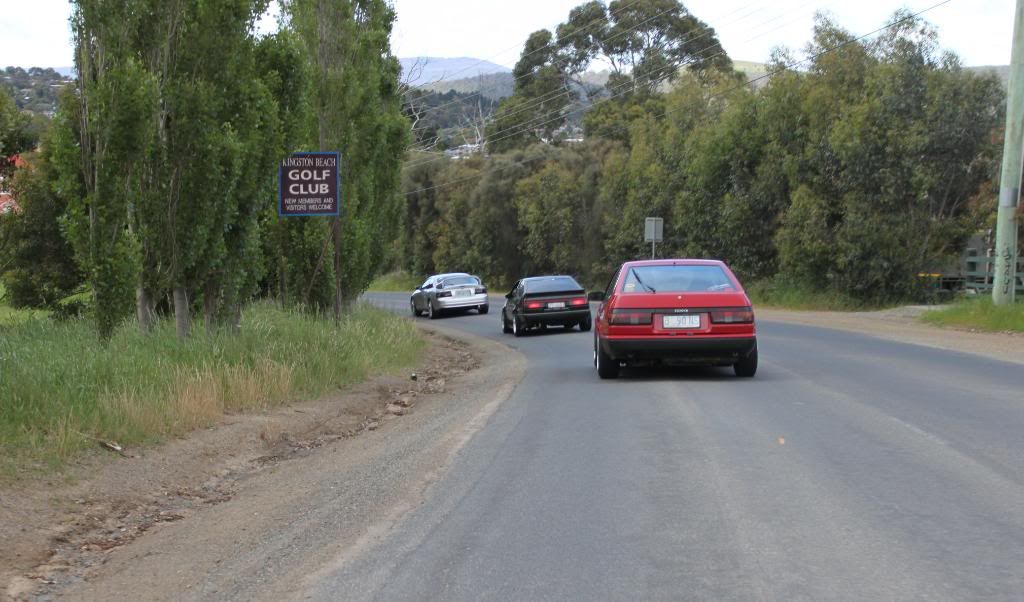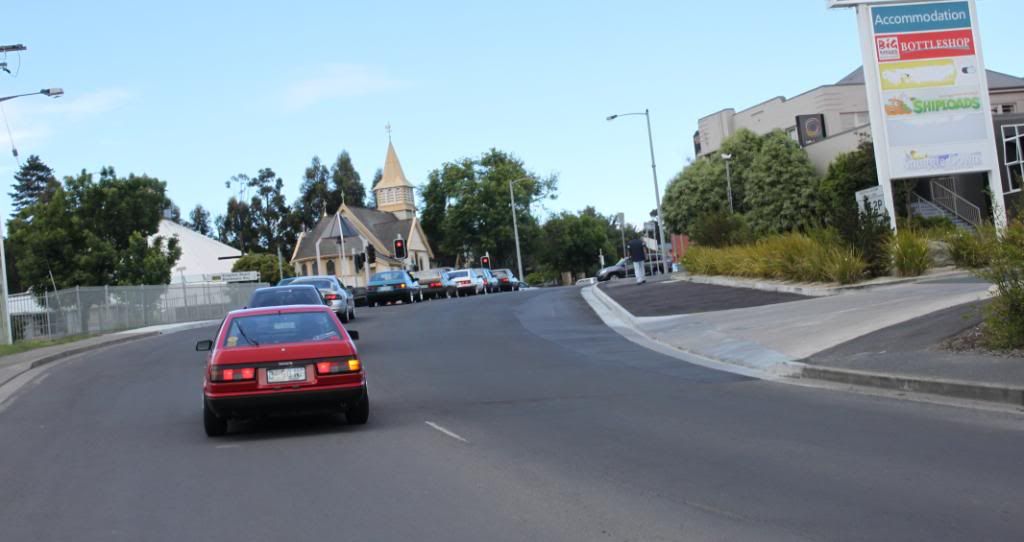 Up until this point i was riding with scotty in his gold turbo AE86 and GOD DAMN that thing moves! it was an absolute blast being passenger in that car!
as we traversed more tassie road, this time i was in delazys torque monster 6sp KE70 with timmeh. timmeh was rowing away at the gears like a champion coxer and throwing delazys car around like a rag doll.
for the climb up the mountain i swapped to marks AE71 with ITB'd smallport. i have to say i was mightly impressed with marks car and the way it handled. as we made our way up the mountain at a fairly rapid rate, with one M. Rogers following along behind driving more sideways than straight, we reached the top to over look the whole of hobart.
at the top of the mountain it was so cold and windy that at one point we nearly lost timmeh!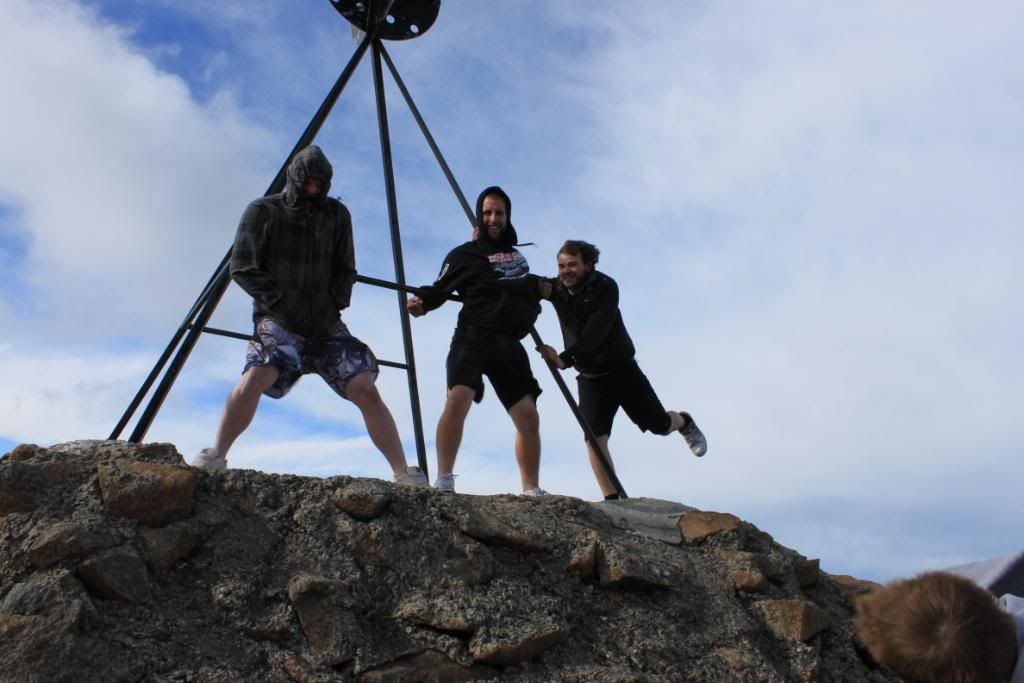 To warm up we went back to town for some SSSSPIIIIIIIIICCCCCYYYY CHHHIIIIIIKKKKKKUUUUURRRRRNNNNN and then back to marks place to fix water leak on petes bus. for those of you who remember 2008 in brisbane, this also happened to pete on the way up…
we then stopped by Klusio place to check out the pics id take and see the mans handy work.
this was an excellant decision as klusios car is proper top shelf  and has some of the best fab ive seen in a while. with not much more work to go on this car it should be on the road in the next 2 weeks, right Klusio?
again after some much needed rest we decided it was a good idea to check out the local sights and headed to MONA. this is a weird art gallery, and its very difficult to describe. its best seen in person so if you are in tassie go and check it out.
this was a rather interesting cement truck out the front of the gallery.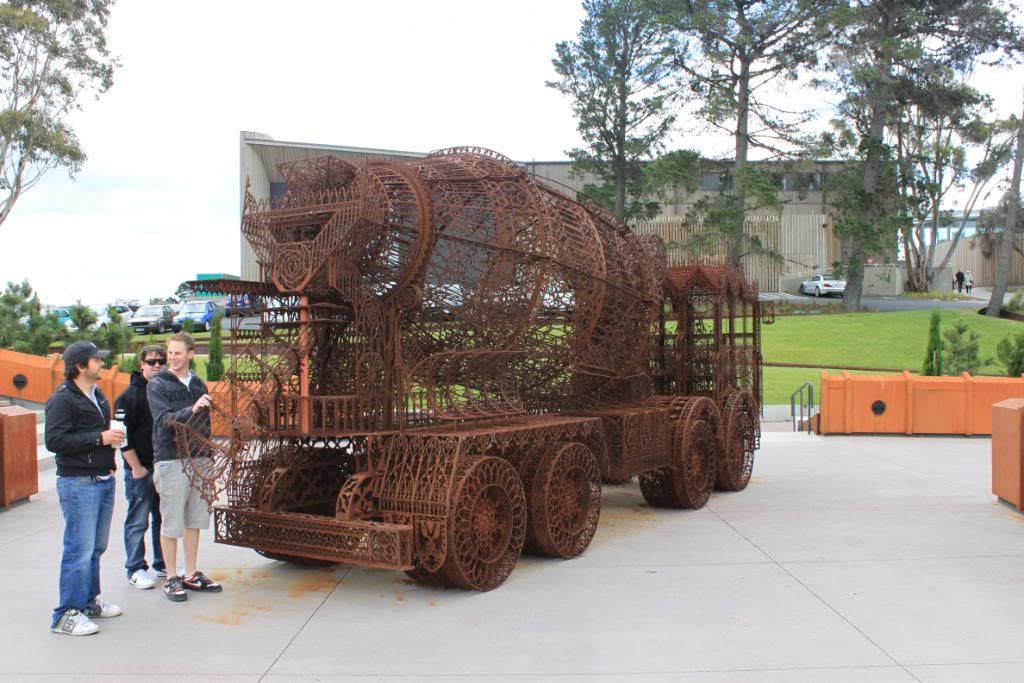 With that, it was time for myself, timmeh, harley and colwin to head home. dropped timmeh at the airport and made a bee line for the boat again.
That's about it really, i have to say a HUUUUUUUUGE thank you to delazy and pat for doing the hard yard in tassie, Mr M. Rogers for allowing us to invade and touch everything, Klusio for sharing what will be one of the best AE86 getting about and scotty, JT and mark for allowing me to whore myself out and ride along with you guys. you made both me and timmeh both extremely happy AND sad at the same time.
well enough flapping of my gums on with the pics!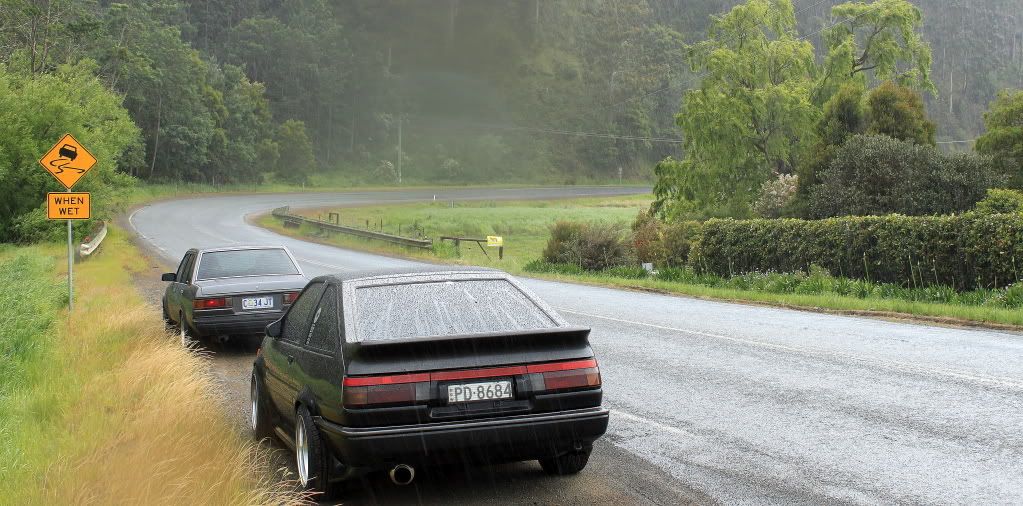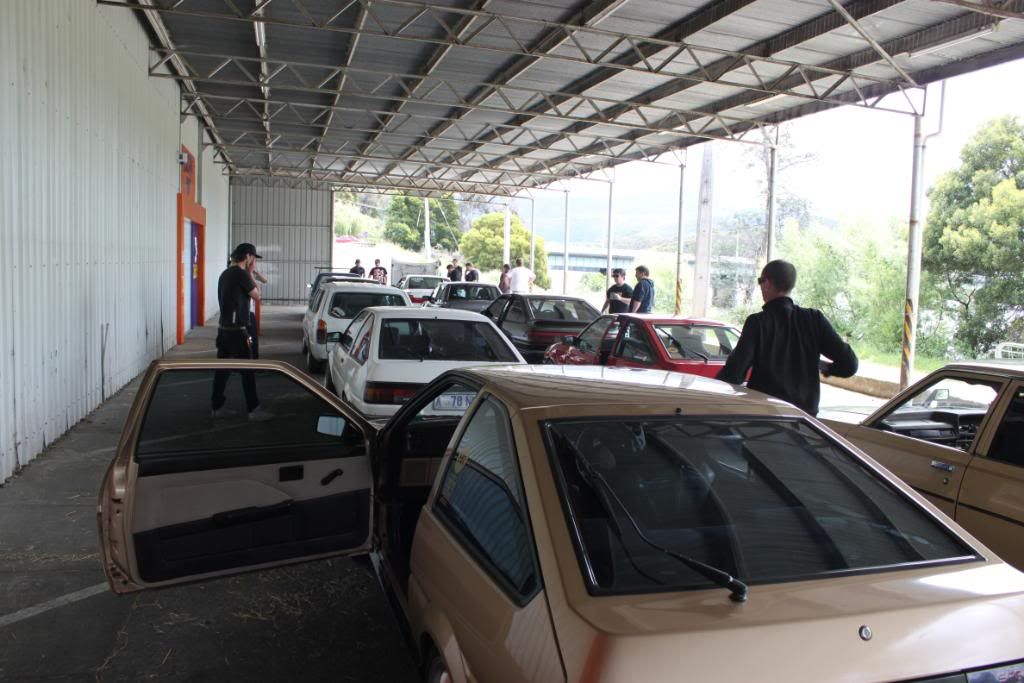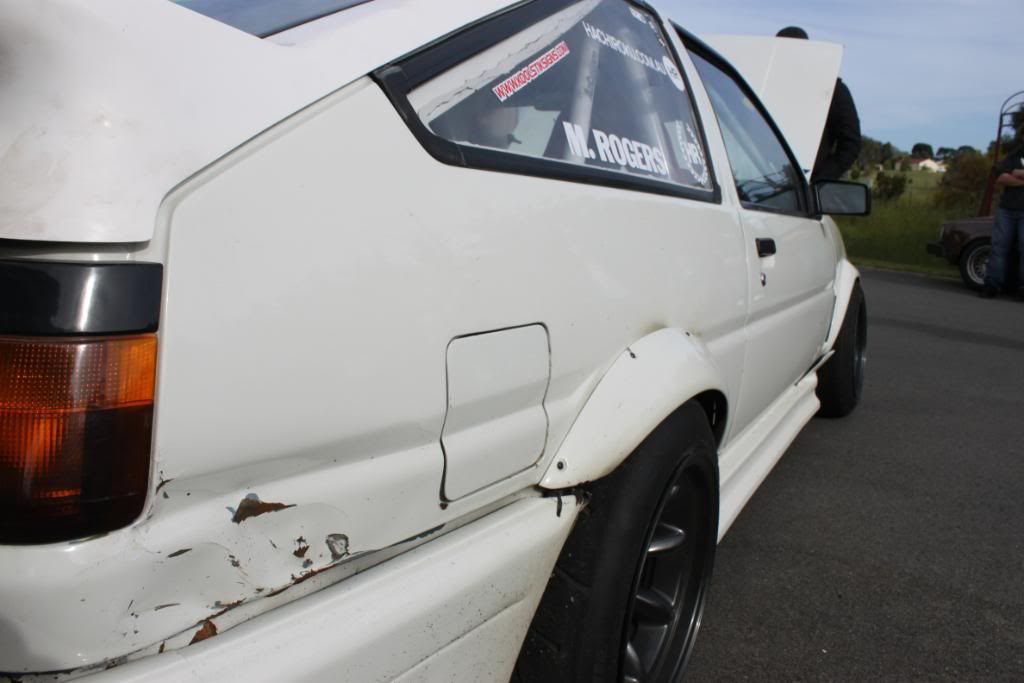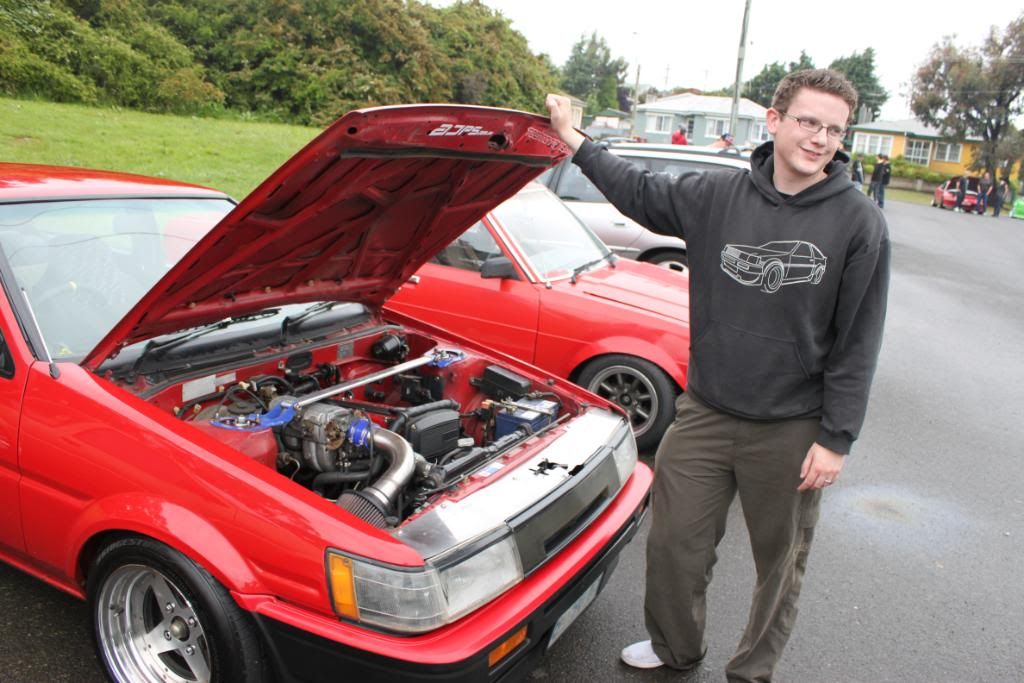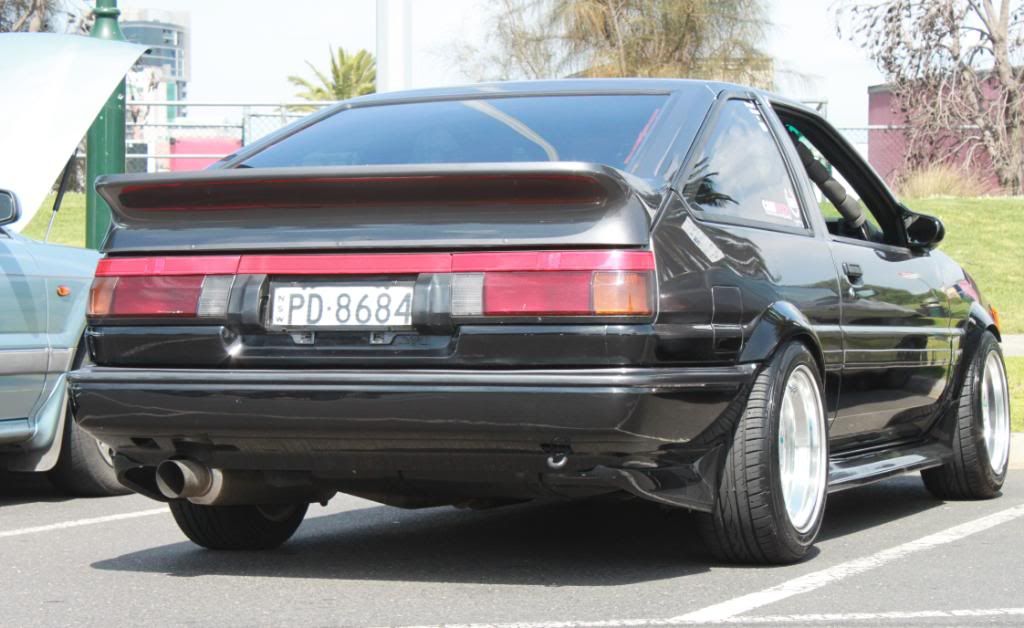 For more pics check out here and here.