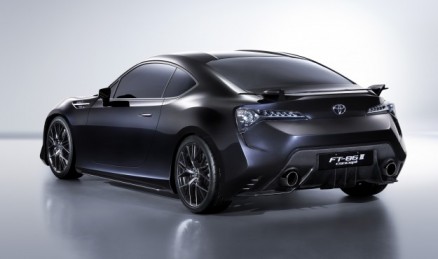 Our brothers over at The Motor Report have some tasty image galleries and details of the new revision of the FT-86 Concept that was unleashed at the Geneva Motor show this week.  If you're like me, you might not be as in love with this variation as the original or G's and here's why:
When compared to the original FT-86 concept, the second-generation is larger in almost every direction. Wheelbase remains unchanged, but width has grown by 35mm to 1795mm, and height by 10mm to 1270mm. The original concept is shorter also, measuring just 4160mm long.
When compared to an AE86, the 'II' is more like an RA28 Celica in size and wheelbase: Longer and sleeker. While this variation is definitely still a looker, my love still remains with the G's concept from last year's Tokyo Auto Salon. Let's hope Toyota go two ways with the final release, show and go!