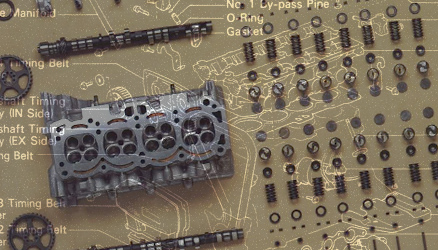 What is that first big step im talking about? Is it just getting a 4A-GE engine in your car? Is it your first track day? No this is that one big step that not everybody embarks on and only very few can really say they got it right.
It's the engine rebuild.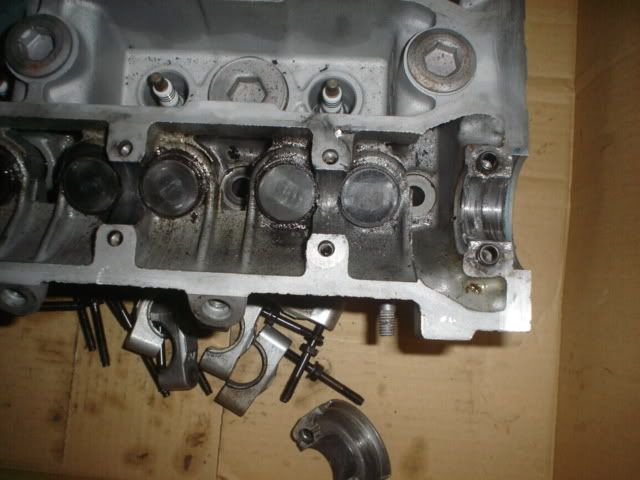 Many of you know after a unfortunate oil starvation incident, I was faced with a tough choice. A new head was needed, and after speaking to John (sprinterman68) he was really unsure what condition the bottom end might be in.
My choice was limited. A: Get a new head get a little bit of work done to it and bolt it back on… OR B: Pull out engine look it over, replace anything thats buggered, and possibly use hi-comp pistons, and whole lot more performance work.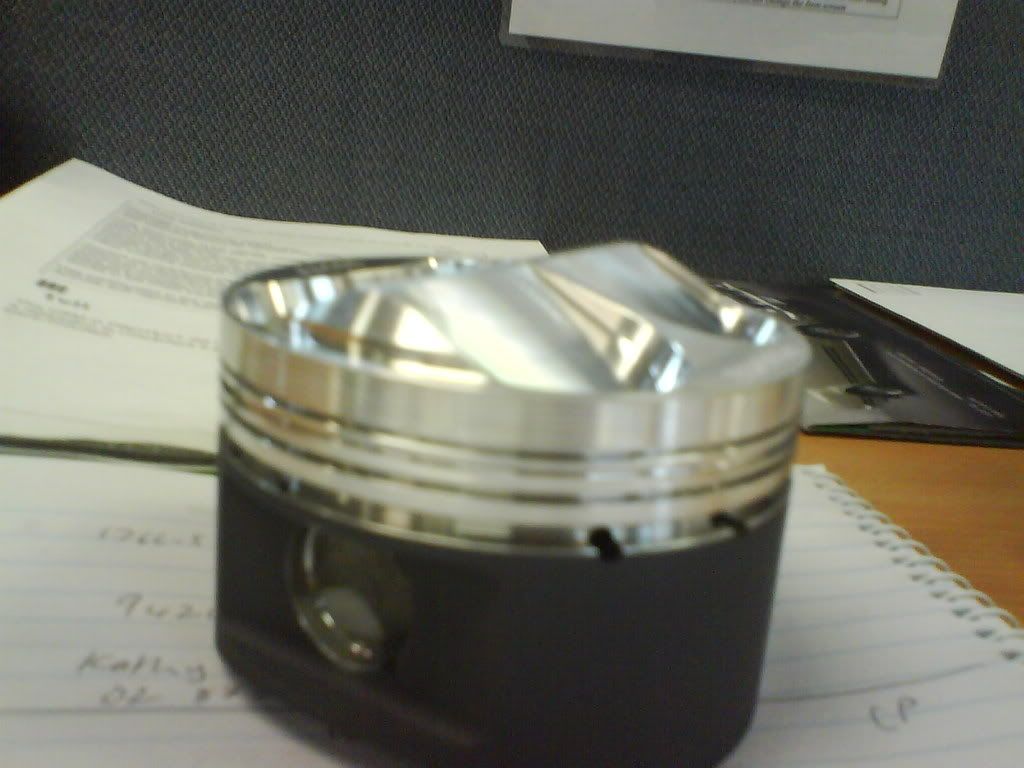 Option A was going to be the cheapest, but if there were other issues we would only find out the hard way.. Option B was not going the cheapest and would take bit longer. It took me a few day to mull it over, and it thought "well ive come this far, may as well go all out". Question was where was I going to get all this money from?
But as luck would have it, my bonus from work came in, I got a small bonus for getting a mate a job at my work, and I won an office sweep! so I was cashed up… and as they say GO HARD OR GO HOME, so I got WISECO hi-comp pistons,  ARP rod bolts, ARP head bolts, new head and the engine built using my already balanced crank.
Many people rarely make this step to rebuild their engine (unless you have an RB26…) mostly because of the high cost to do it, and because usually it requires upgrades in other areas. Other upgrades like fuel system, cooling, ECU and ignition system.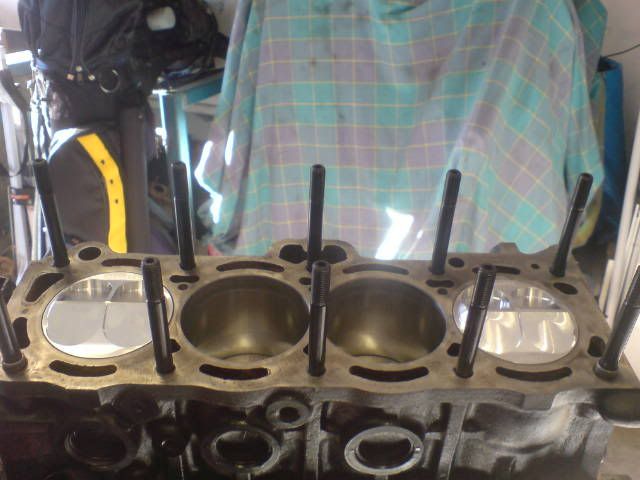 So that was about 12 months ago. The engine was fantastic, responsive, torquey and wanted to rev… BUT this was still on the standard ECU so it really wasnt living up to is potential. It was very very raspy and you really didnt rev it passed 6000rpm because it didnt make anymore power after that. I found out why but more on that later…
Then of course other things and life got in the way.. And a small electrical issue. I also bought another car as a daily driver, so because of this it took this long to get a new ECU. The daily was a god send where previously I was driving the AE86 to work (hi-comp and all) I would rarely rev it passed 4000rpm just because of traffic, and was adding unnecessary wear and tear on the engine.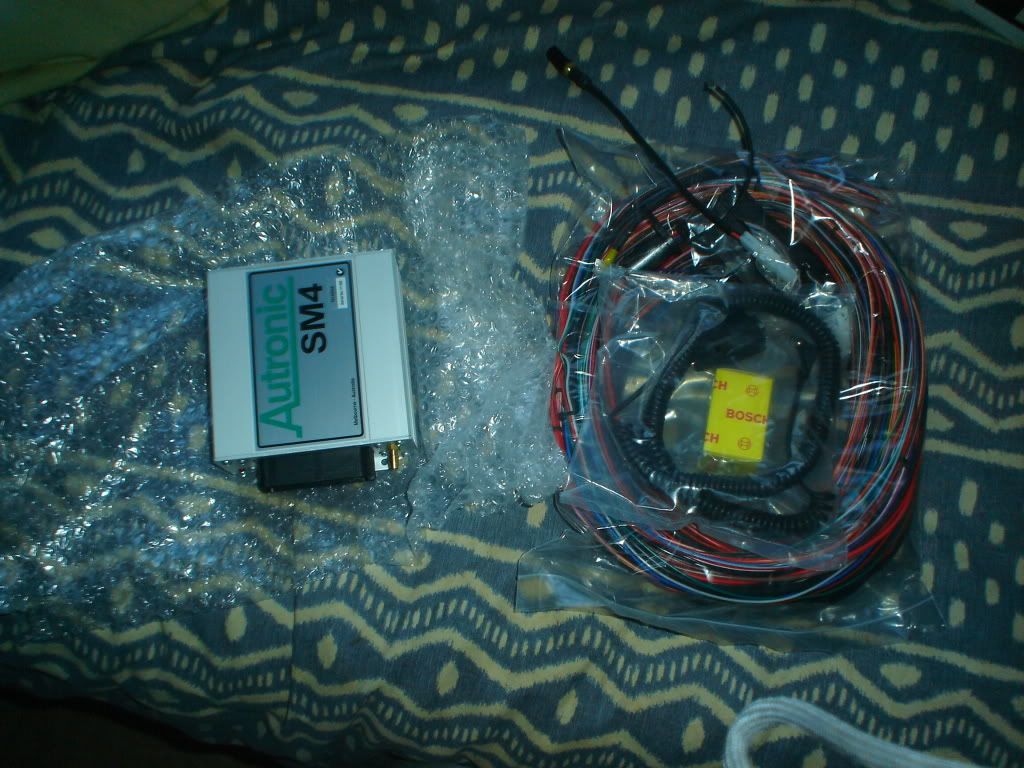 So only recently I took my car to UNIGROUP engineering to fit my new autronic SM4 ecu, and a few other tidy up things.
The car was was there for about 4 weeks and had a new igniton system fitted, the Autronic wired up, oil cooler fitted and working properly, and new injectors.
When I went to pick the car up I had a good chat to yavuz the tuner, who was quite surprised at the power it made even with standard cams and intake manifold. He left the rev limit at the factory 7700rpm and was unaware what had been done with the bottom end and didnt want to lean on it. But once I advised him that we added ARP bolts and what the rods were capable of  he felt a less worried about pushing it from now on.
So thats the story up until now, Ive had the car back for 3 weeks, and had it at the Annual but couldnt really display its potential there. But stay tuned for part 2 and ill tell you all about it.