Last Wednesday Japanese Nostalgic Car blog posted a link to a photogallery containing a lot of rusting and rotting J-Tin. Personally I like watching photos of those desolated cars and went reading the blog of the person making those photos. Then I found out that he doesn't only shoot rusted cars, but he is taking snapshots of all interesting cars he finds, a bit like the Japanese equivalent of Down on the Street by Jalopnik.
Let's see what hachi rokus you can find down on the street in Japan in the months February 2009 till May 2009. (may not be suitable for the faint hearted!) ;)
A white kouki Levin GT coupe. Very nice example!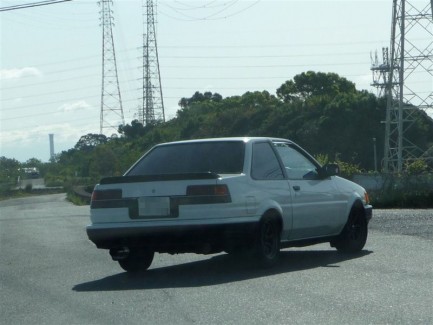 A zenki Levin drifter, seen its share of action judging by the looks.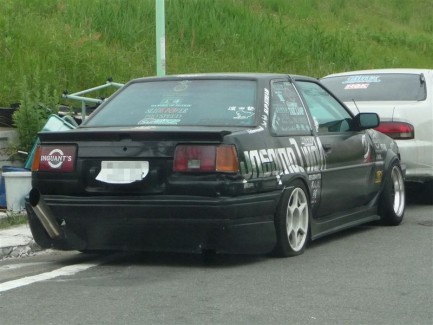 Apparently he had a lucky break: 3 in a row!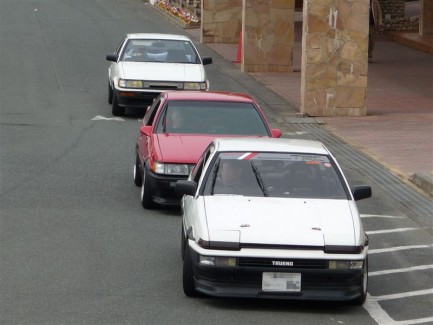 Abandoned zenki Trueno: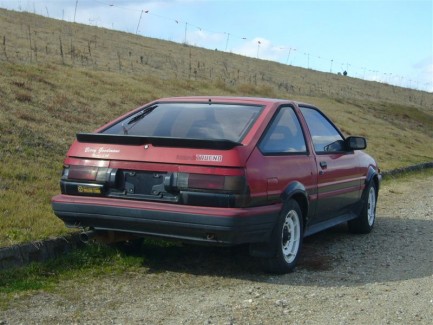 Who would abandon their Trueno? Leave it out in the open like that?
Kouki Trueno with N2 fender flares. What is different than from "normal" N2 modifications is that this one has got its fenders plastered smoothly onto the bodywork. Looks weird IMO.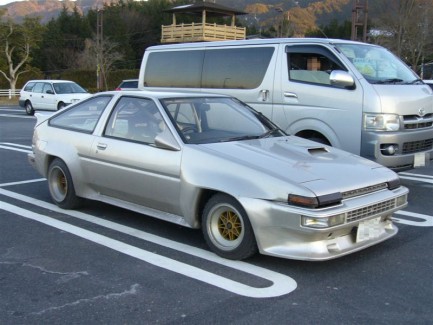 Kouki Trueno GTV drifter.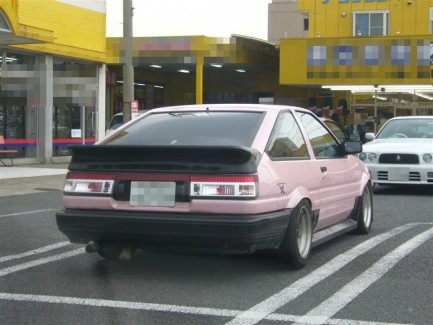 Zenki 2 door Levin AE85 with fender mirrors in a junkyard. Looks like the infamous 8A9 color to me. ;)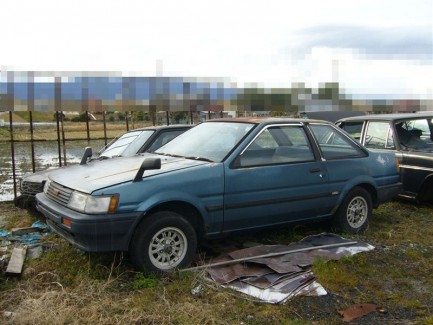 Faded paint on this 3 door kouki Levin GT Apex. Apart from the faded paint the car appears to be in a good (factory stock) condition. Could be a nice car after a respray. :)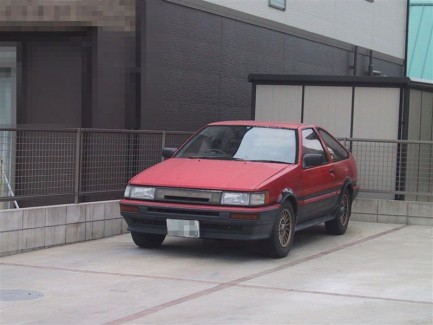 And this one was the saddest of them all: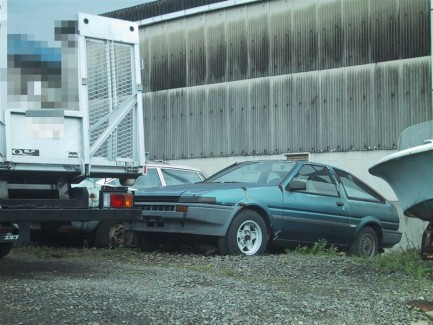 Rusty zenki Trueno GTV in a junkyard. Very very rusted and probably not going to be saved.
Again the infamous 8A9 color I suspect. :P
This is just 4 months of pictures and there is a lot more to be found in the galleries. If you want to see more, his photo galleries can be found here:
だらだら生活 at Minkara