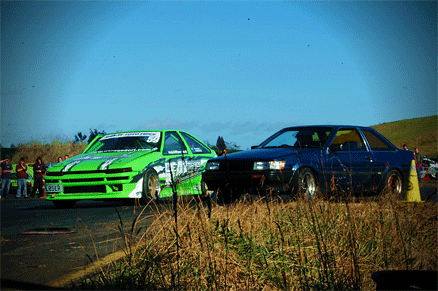 Keisuke from 86Fighters blog may be back in New Zealand but that hasn't stopped his incurable hachiroku mania.  He's been busy getting the skids on at a local grassroots drift day.
In New Zealand, there are a group called S-Club who organize the Joe Manji Events for like minded people who like to Manji!  I went with 3 hours sleep, no food or water and forgot my helmet. I wasn't the most prepared to say the least, but had a very good time none the less! From missiles to "D1-Spec", there were a variety of cars and talent in attendance – but thats the best part of it!
Head over to his blog and check out the galleries of the day. Gallery 1 & Gallery 2.