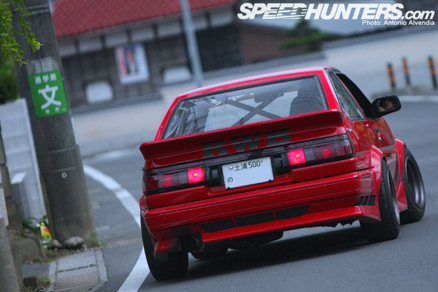 Even though we've seen it before, we can always look again! America's AE86 man Antonio Alvendia is at it again, this time expressing his fanboy lust for the Rough World drift Trueno. Who can blame him? Rough World style is just so f*cking cool! This time he gets intimate with the finer details of the tough circuit beast.
As a drift team, Rough World is like a band of renegade samurai charging through the mountains with "I don't give a F" attitudes, attacking the local touge roads late at night, stirring fear in the hearts of other drifters that might cross the Rough path; doing battle door to door, with no quarter asked and none given.
So get over there now and check it out.