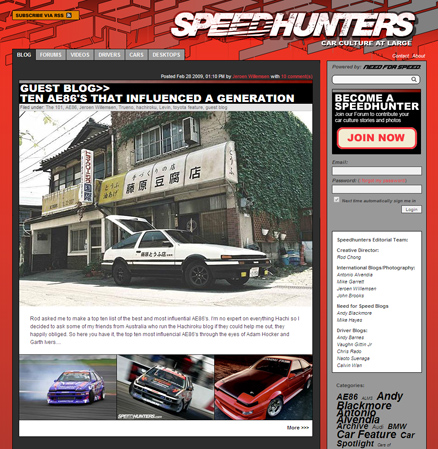 HR Blog has been featured on Speedhunters as a part of their 'Toyota Month' in February.
Rod asked me to make a top ten list of the best and most influential AE86's. I'm no expert on everything Hachi so I decided to ask some of my friends from Australia who run the Hachiroku blog if they could help me out, they happily obliged. So here you have it, the top ten most influential AE86's through the eyes of Adam Hocker and Garth Ivers.
Have a read and let us all know what you think in their comments! Much love to Jeroen (aka Kultivate) for this opportunity!