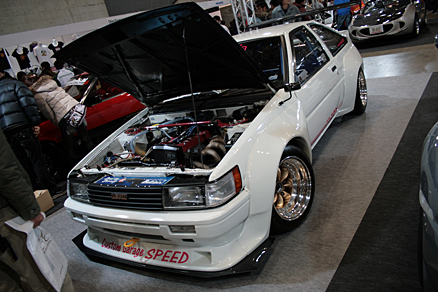 One of the many cars at Tokyo Auto Salon 2009, but one of the very few AE86's, the Custom Garage SPEED N2 Levin certainly looked the piece amongst the millions of yen worth of vehicles on display.
Sitting pretty in its mint bodywork and wearing some of the widest and most dished wheels i've ever seen this N2 monster will no doubt be a centrepiece of the 2009 N2 race this August @ Okayama. We can't wait!
Hit the jump for a few extra pics!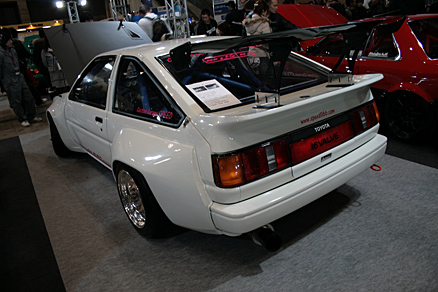 Got Wide? N2 bodykit in full effect!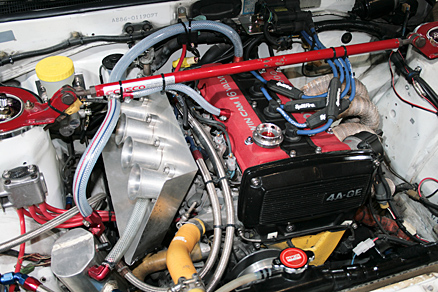 As much as we can tell from the website, it's an N2 spec. Whatever it is, we know sit running some old-school tuning ideas! (check out that vacumn tank!)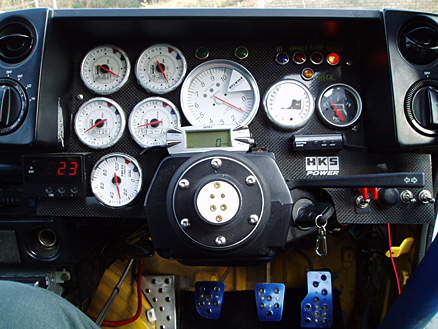 Holy sh*t! That's a lot of gauges!