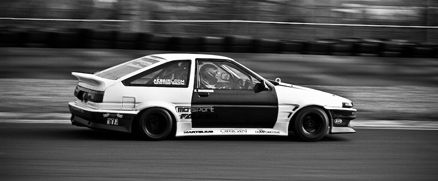 The Ireland AE86 Owners Club organised a track day at their local circuit Mondello Park last weekend with an eclectic mix of makes and models showing up, not just the hachirokus! Several ProDrift drivers were in attendance as was Darren McNamara of MCNSPORT fame in his newly rebuilt Trueno hatch. Speaking to Darren last week, he mentioned the sheer brilliance of the N2 spec 4A-GE it is currently powered by, so expect a feature on it very soon!
Hit the jump for more info and lots of photos from Irish legend lenseman (say that three times fast…) Paddy McGrath.
Paddy, himself a regular on SPEEDHUNTERS blog, had this to say:
The sun was shining on Mondello Park for a trackday from the Irish AE86 owners club. Organised by the members themselves, they gathered something for everyone. Although primarily an AE86 event, they also welcomed along Chaser's, Supra's and Starlet's and even a lonesome PS13 Silvia.

Several Prodrift Series competitors made an appearance including Dennis Healy who can usually be found at the wheel of his purple Hunky Dorys sponsored SR86. He arrived in his Wexican Motorsport built Levin (Pic 2), powered by a Yamaha Beams engine that currently generates the standard 200bhp.

Formula D regular Darren McNamara unveiled the latest incarnation of his Trueno (Pic 3), sporting carbon doors and dash. The pop up lights have been removed entirely, with the bonnet, wings and hatch being made from fibreglass, it's clear weight saving is top priority on Darren's agenda. The car is still powered by the much loved 4-AGE 16 valve.

The AE86 has a huge following in Ireland, ranging from imported Japanese cars to original Irish and UK model's. Most of the cars here are road legal and for most are their daily drivers. This red Levin (Last picture) with Work Meisters is driven everyday by its owner, even though most of the interior has been removed and the car has a roll cage installed.
Now onto his photos.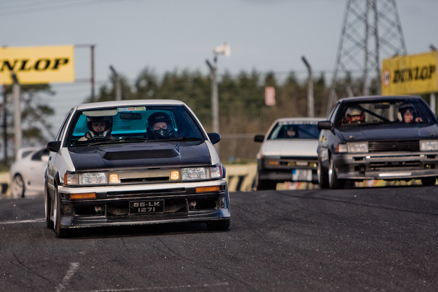 Pictures like this should be made into A1 sized posters. (Hint Hint Paddy)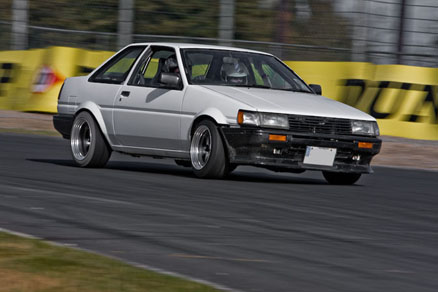 Dennis Healy in the BEAMS 3S-GE, Wexican Motorsport built Levin.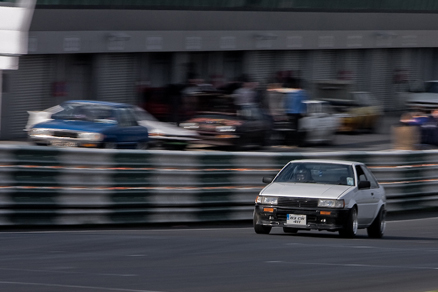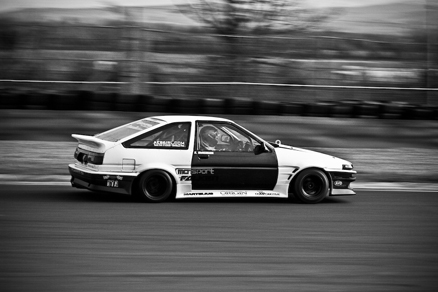 More poster worthy shots. Love your work Paddy.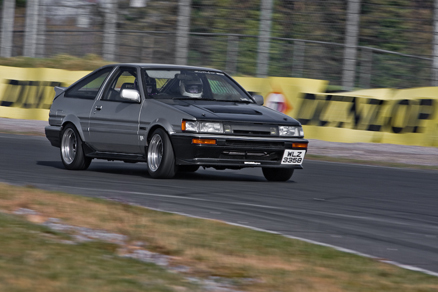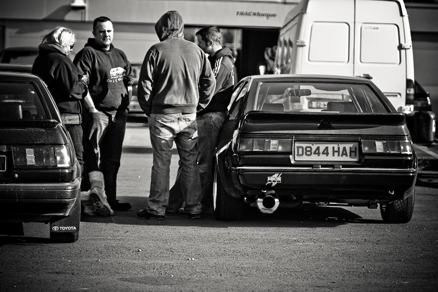 AE86 Tuning Life!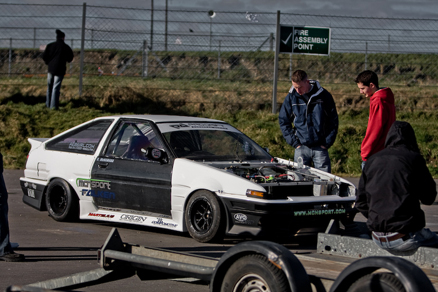 Darren McNamara's MCNSPORT Trueno.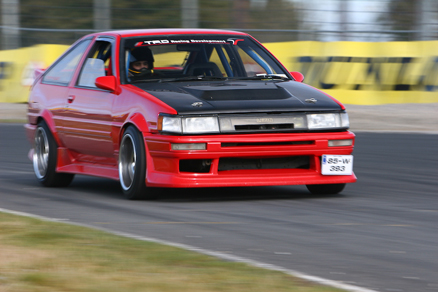 Brilliant kouki Levin hatchback, so super clean!
Check Out the rest of the Pictures here and here. Cheers to James on the HR forums for the link!
Images: Paddy McGrath & Simo1 (DriftWorks Forums)