Built by relatively new-school AE86 tuners Impulse, this Trueno is so damn clean you might mistake it for a Carland rebuild straight from the pages of Levin & Trueno Magazine.
Featured on display at this years Tokyo Autosalon, Impulse showcased a bunch of new parts including their new carbon fibre headlight bucket covers and electric ignition kit on this 1987 Trueno GT-Apex.  The car was originally silver/black two-tone that underwent a 100% restoration and then much improvement on the original specs.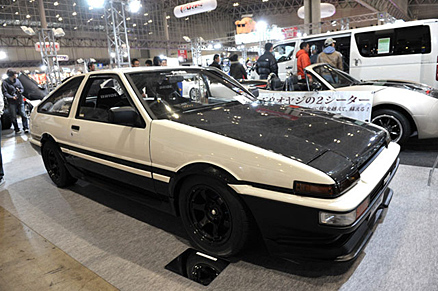 Black 14 x 7 Rays TE37's…. Lightweight and stylish: a good start.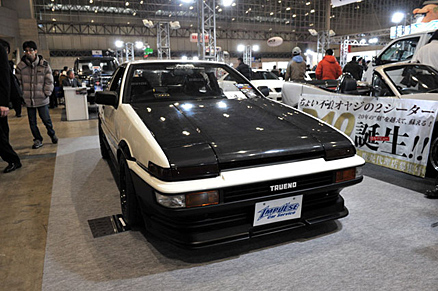 The 5kg OEM latching CF hood and kouki front bar (with zenki front lip).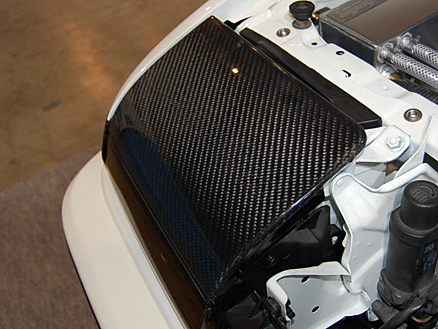 … and the matching headlight bucket covers. Now these aren't the type that stick to the original metal covers, instead they are complete replacements saving even more weight (and looking great too!) Also note the stainless steel fasteners everywhere….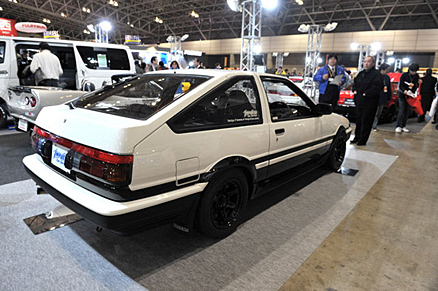 Kouki 'Redline' tail lights, no wing and original mudflaps for that clean stocker look. The muffler is a complete titanium item too, from the headers to the rear tip!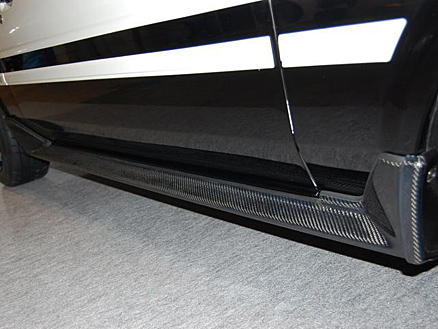 Complete CF sideskirts with CF endcaps… more stainless hardware…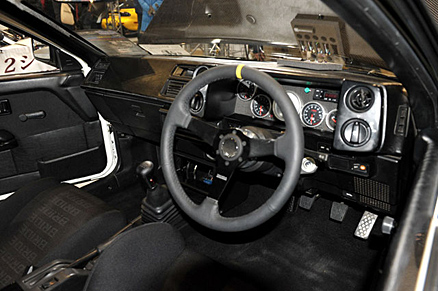 Custom TRD panel setup, rare and not cheap! TRD gear shift knob and Sparco wheel are minimal styled accents too (interesting to not see a Nardi in there!)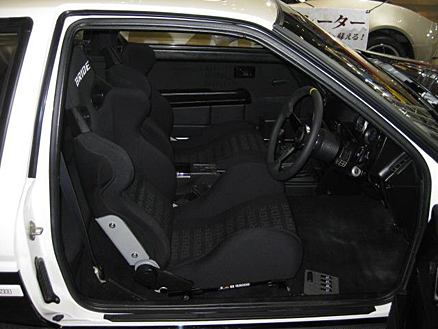 Very tasteful black bride door insert retrim and new Bride VORGA/CUGA Low-Max seats all trimmed in black. Looks really tasteful and suits the 80's interior design.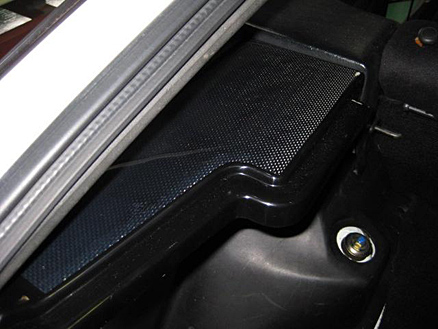 More carbon on the rear speaker locations.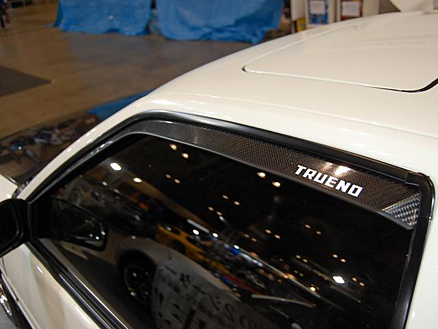 No more scouring Yahoo! Japan Auctions for the OEM rain vents, these all new CF versions look quality.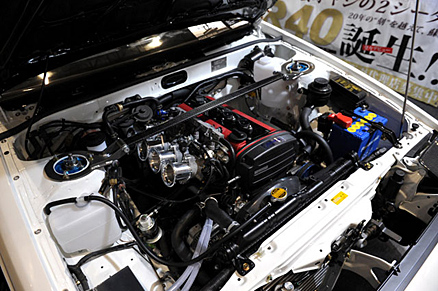 A 'blacktop' AE111 4A-GE with electronic ignition kit. Comprising of a crank angle sensor (CAS) instead of a distributor, the kit utilises one 1ZZ-GE 'coil-on-plug' ignitor for each cylinder maximising power output and response. Apparently with inner fettling to bring the horsepower up to 200 at the flywheel!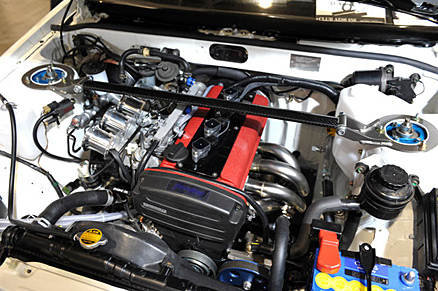 Not to mention the overall minty freshness of the other engine bay components… Cusco CF low-mount strut brace, polished trumpets, brand new radiator overflow and washer bottles… real neat.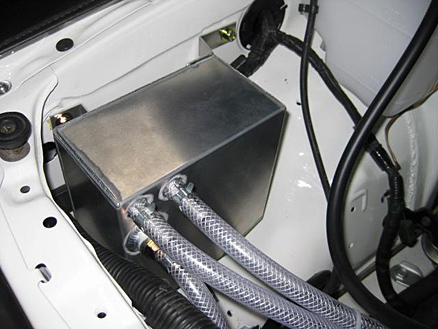 And this custom made Impulse Oil catch tank. In a very large size at the front of the car, you would want to make sure it doesn't get too full.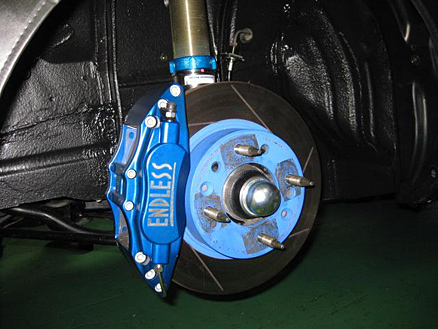 Endless 4-Pot front brakes too! Not sure on size specifications, but they would have to be pretty small to fit under those 14 inch RAYS wheels. Hanging on what looks like TRACE coilovers, these use an inverted design for greater tuning ability.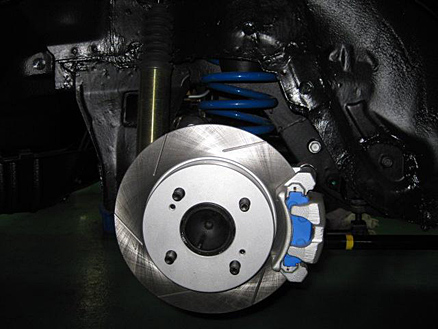 And these OEM rears with sports pads and slotted discs do the job. In the background are Trace shocks and springs.
It's no surprise that all this comes at a price. From a standard and no doubt rusty car from 1987 to this gleaming gem would cost you around 4,500,000 Yen. It may seem like a lot, but you are truly buying a brand new car. Think it's worth it? Why don't you let us know in the comments!
Images: Carview & Impulse