This car is amazing! The fit and finish is simply breathtaking! If there was such thing as a perfect bodied AE86, this might just be it!
Miguel Newera, a Japan-Based UK import & parts specialist (and owner of an equally hot AE86 himself) gives us the rundown of his customer Atsushi's brand new car as well as a selection of Photos from none other than Dino Dalle Carbonare.
This car's got a story behind it…. A young Japanese dude living in London had saved for years and fancied the best AE86 he could get for his money… So he contacted us at Newera and had us find one for him. The spec he wanted was originally a Trueno (panda ideally!) with either an AE92 or 5 valve engine on ITB's…

We spent over 4 months diligently looking through the usual average stuff on sale in Japan and rejecting possible cars when closely inspected whilst Atsushi waited patiently. He didn't like the N2 Trueno we've bought in for stock, wanted something a bit less wide….

A few weeks ago he was due to fly over to Japan to see his family for the first time in 4 years…. On the day he arrived, we finally managed to buy this car from a private seller and drove up on an early Sunday morning to Aichi (300 km from Tokyo, near Nagoya) and brought it back with us.

Atsushi met us at the Newera office a few days later and his mouth dropped into a massive grin as soon as he laid eyes on it. We saw him totally fall in love there and then. We then went for a little test drive, slow at first, then to the dock roads to put it sideways to show how well it would drift – then put it away quite satisfied with the result.

The car is well spec'd indeed. It was owned by a son of a body shop owner, so the bodywork's been beautifully restored with arches expertly added to the rear – complete with a genuine full Goodline bodykit made of soft FRP (Resists flexing, etc) and a TRD rear spoiler.

The 15″ Longchamp XR-4 wheels are brand new and hiding behind them on the front are the hybrid FC3S callipers with EG6 Civic slotted discs. The rear features new rear callipers on the standard differential setup.

A properly completed black-top conversion with coil packs for ignition and a 20 valve designated Freedom ECU (80,000km engine – car's done 90,000 km only) fills out the engine bay nicely as well as a complete suspension upgrade with new Tokiko & TRD suspension mods. Not to mention the other stuff like Cusco cage, interior, working air conditioning, etc – the car is ready for anything.

It had a few minor things wrong with the interior like missing rear seats and trim, instrument light switch broken, missing spare wheel, etc. Fortunately we had all the interior trim in storage, complete with a set of kouki Trueno 'redline' rear lights, rear carpet, new black Cusco cage foam, etc. These will be added to the car as part of ongoing progress by Atsushi once the car's with him in London in a month or so.

Dino Dalle Carbonare (of JStyle Blog fame) borrowed it last week and did a photo shoot for some of his Magazine clients. So you may see this one appear on a few shelves around the world soon… You may also see it at events in the UK if you're lucky.

Atsushi plans to keep this car for a long, long time – as his Grandfather in Japan still to this day drives a Levin too… So these cars are in his blood. If you see a Japanese guy driving it in London, wave hello!

There's a difference in the cars we buy for our customers or as on-floor stock. Despite always keeping an eye out for the best – this year we'll export only 3 – 5 AE86's. The truly nice ones continue to get rarer, sadly…

Having watched my father's business in car restorations when I was a teenager then driven interesting old bangers for the first 10 years of having a driver's licence (Including 3 x AE86's till I moved to Japan in '98 ) I grew to dislike rusty cars because of the work & expense involved in repairing them properly (I believe you can't permanently fix rust by grinding it away and adding filler – it seems that it'll always come back like a disease after a while.. )

The colour is from a Toyota bB. The rear arches are FRP, attached to rust free quarter panels. The car started out as completely standard in rust free low mileage condition 3 years ago when the body / paintwork was done. There's no rust underneath or in the doors, tailgate, A pillars or engine bay. No oil leaks too.

It's been prepared for drifting, but the most it's ever been sideways was probably in car parks and such. Judging by the lack of stone chips & missing cracks to the FRP body panels or scratches beneath the car. It was sold to us because it never got used and sat on the previous owner's driveway for ages. I reckon his dad liked it more than he did. When we picked it up we had a good chat about AE86's and you could see he was sad to see it go but happy it was going to a good home.

Atsushi plans to store it safely in his mother's garage in the UK, so it should remain tidy.  I think it's pretty cool the AE86 is going to a young Japanese guy – no less one living in the UK… but not as cool as the fact the car is only 4 months younger than he is..He speaks and reads Japanese like a native, so he's done a lot of reading up on these and intends to tweak the Freedom ECU himself.

It's destiny, I reckon…
Now, onto Dino's photos!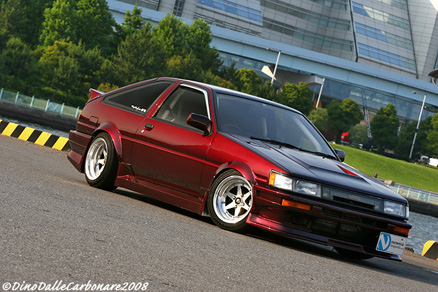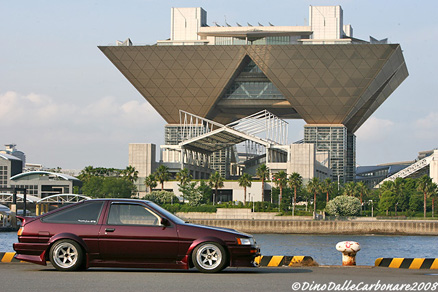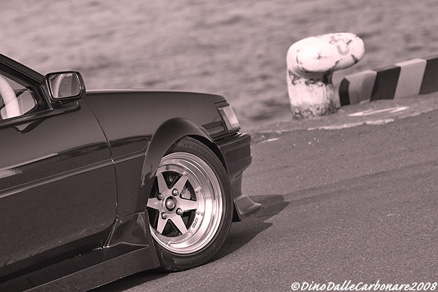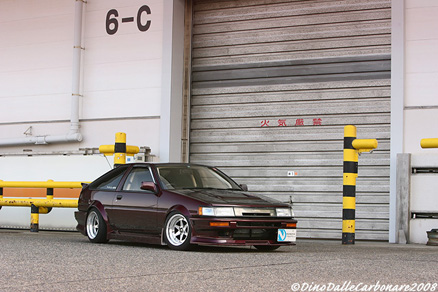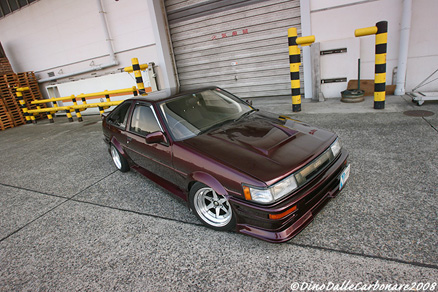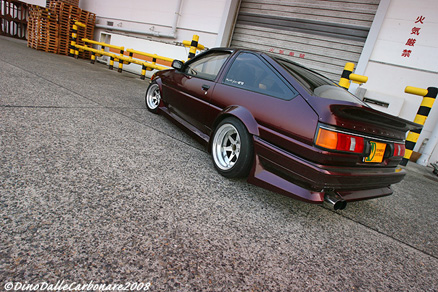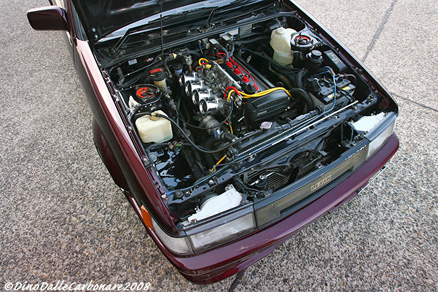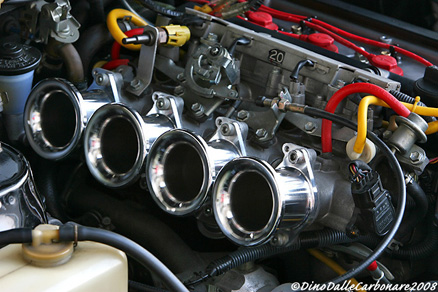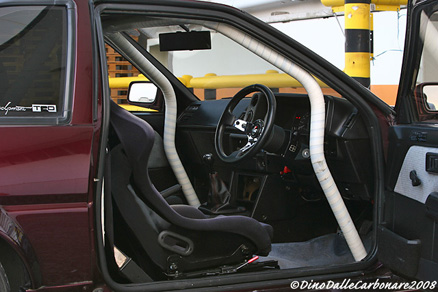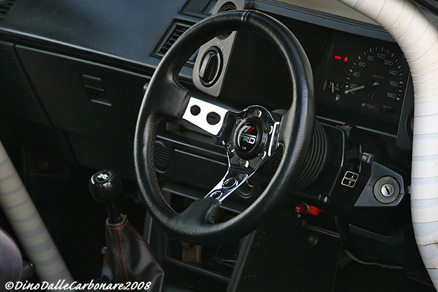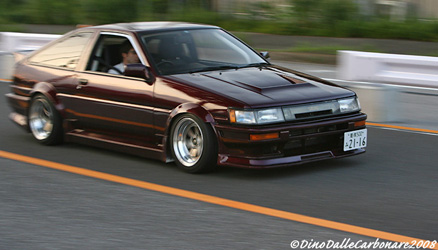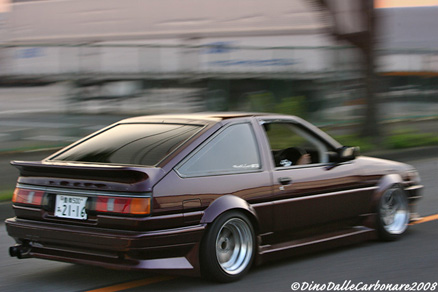 Source: AEU86 & J Style Blog