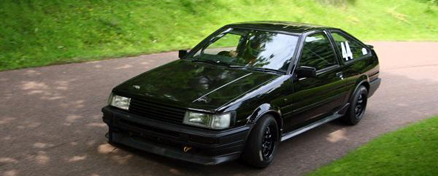 A car that we recently featured on this blog (click to see) has shown some of its potentional at a recent hill climb in the UK. The event was completely new to all the competitors, but no one would of expected the little hachi roku to take out the honors of fastest time of the day. The 86, known as Black Betty, was up against some stiff competition such as 'Super 7' Clubman's, worked WRX's and many different Evo's. The highlight of the day was the battle between the 86 and a 450hp pulsar GTir, each taking the fastest time of the day run after run.
However in the last run the pulsar went all out to try and win and ended up into the trees. The driver was ok, but the same can't be said about the car (see picture after jump). It was a great result for Black Betty and I hope this will lead to even better results in the future!
Pictures can be seen after the jump as well as a video.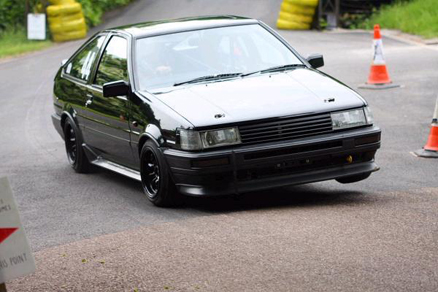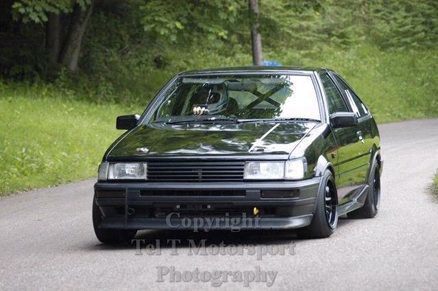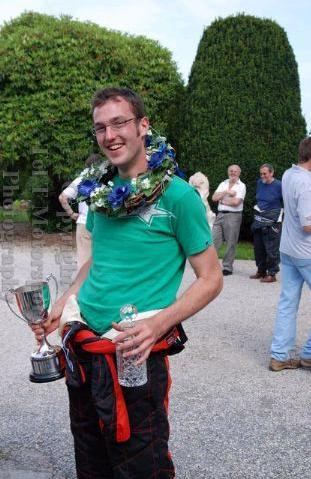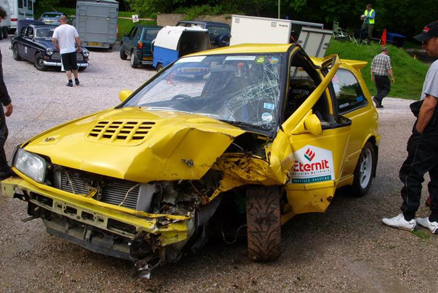 You just have to hear this car to know that it has potential. Here is a video of some of the cars from the day its the last car to be shown…trust me its worth waiting for it to load.
https://www.emotionfilms.tv/motorsport.html
and another here:
https://www.brightcove.tv/title.jsp?title=1569947573&channel=1213970625
Source: www.eight-six.co.uk