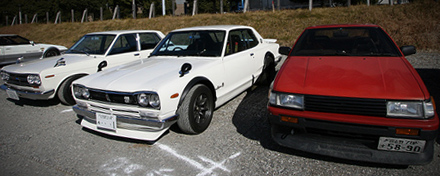 Only in Japan is it possible to have a parking lot THIS cool! AE86's were certainly NOT the main attraction at this years JCCA 'Parking Lot Party' although a few did sneak in. The mainstay? Hako's, S30 Z's, Bozu styled everything and so many other examples of classic JDM steel. If this is only the carpark for the event can you imagine what's inside?
Check out the few AE86 pics from the carpark party and a link to the gallery after the jump.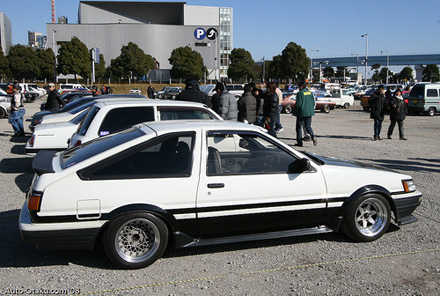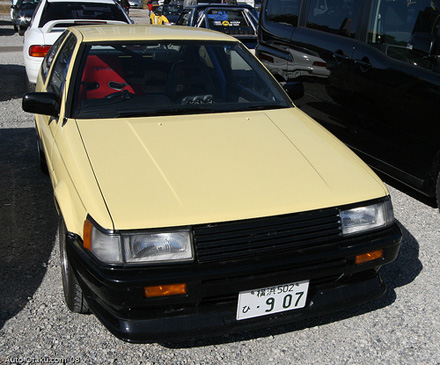 Custard Yellow is a strange choice…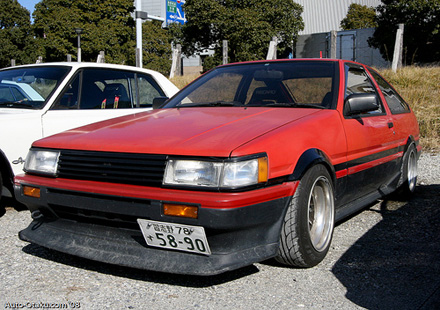 Kouki headlights with zenki bumpers – what the? Mirrors give it away – its a kouki car!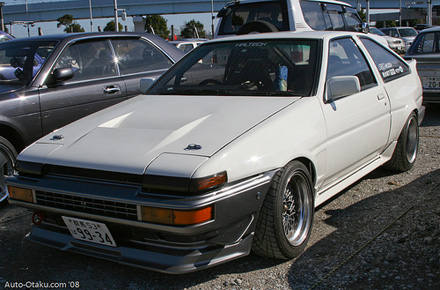 J-Blood Blister Fenders certainly fatten the Trueno up!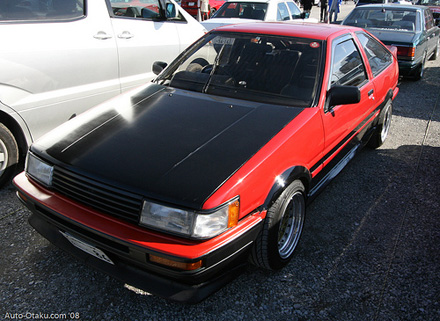 So fresh and so clean! Kouki Levins are so nice!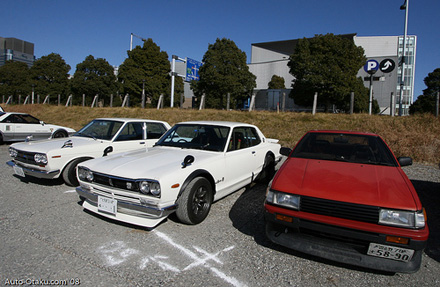 My favourite Toyota and my Favorite Nissan together at last!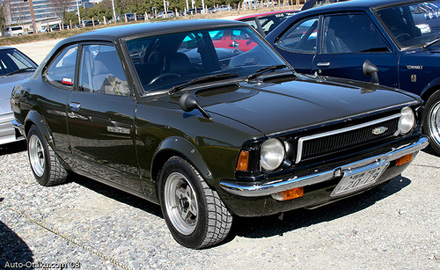 The grand-daddy of them all, the Corolla/Sprinter TE27. Rocking some nice Hayashi Command wheels too.
See the Entire gallery from the event Here.
Source: Auto-Otaku