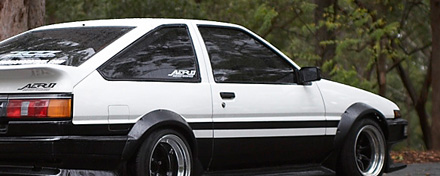 More long weekend Hachiroku madness as the Brissie lads got out to the first HR meet up of many to come. Held at the 'Channel 8' BBQ area on Mt Cootha (named due to being situated between channel 7 and channel 9 televison broadcast towers), the meet saw over 15 cars in a great turnout despite the rainy weather.
QLD HR Event organiser Shane'o brought the sausages and the Iron Chef powers to feed the guys when they tired of ogling some hot AE86's.
Check out the pics after the jump thanks to HR Forum member xsoarerx.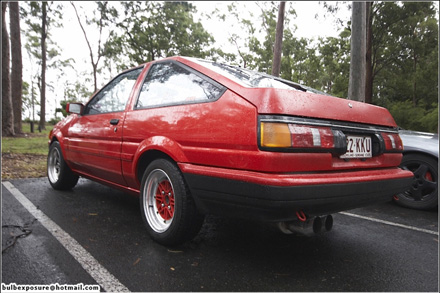 Whiteline tails and kouki bumpers for that genuine JDM look!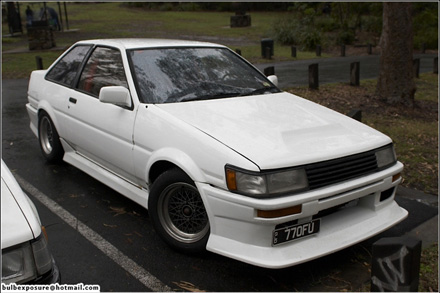 Tofu anyone?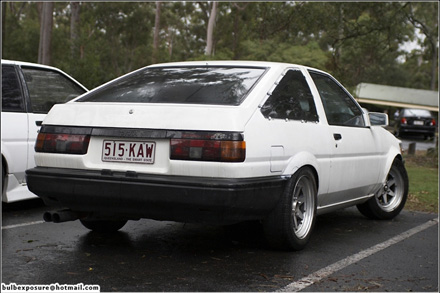 Flared by hand baby!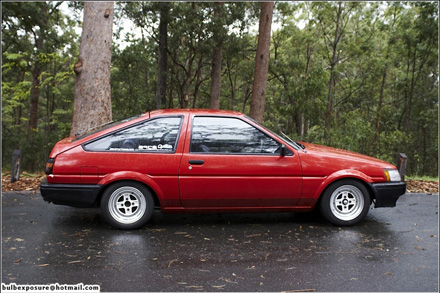 SSR MK2's for the win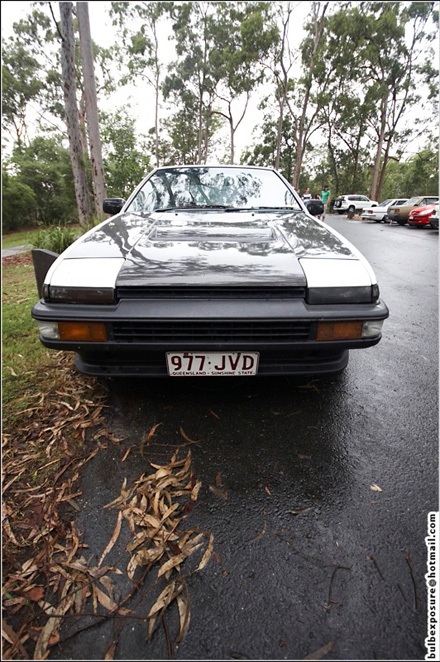 Clean Kouki!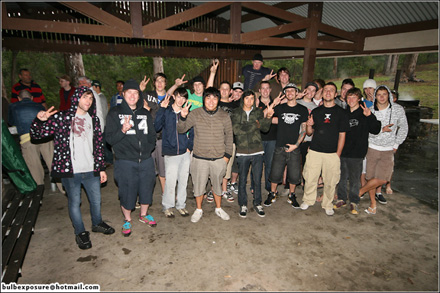 Just your average bunch of sexy Japanese schoolgirls throwing up shibuya gangsigns…
More of the non-AE86 pics in the forums.