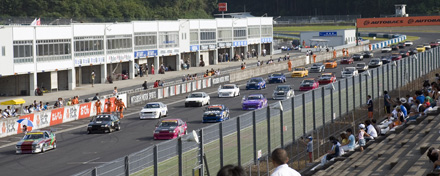 Not long now until the mecca of AE86 gatherings is upon us again! August 31st will see the insanity of the AE86 Festival in Okayama International Circuit return with the official AE86 N2 race, show and shine, swap meet and even an area to buy new parts right there at the show!
If you're unfamiliar with the AE86 Festival which has been happening for over 10 years now, check out 7TUNE's write up of last years event – you never knew such a heaven ever existed until now.
A perfect way to end the Japanese summer, so if you're in Japan make the long trek out to OIC, it's definitely worth it!