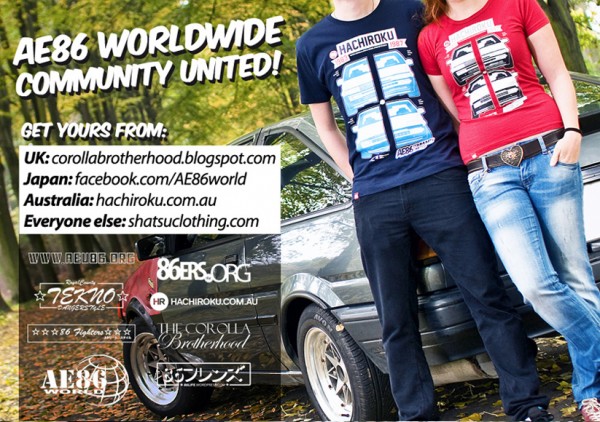 Working together with Shatsu Clothing, the AE86 Community has created this AWESOME T-shirt, representing Clubs throughout the World: 86ers.org, HR – Hachiroku.com.au, The Corolla Brotherhood, AE86irl, AE86 World, and many many more.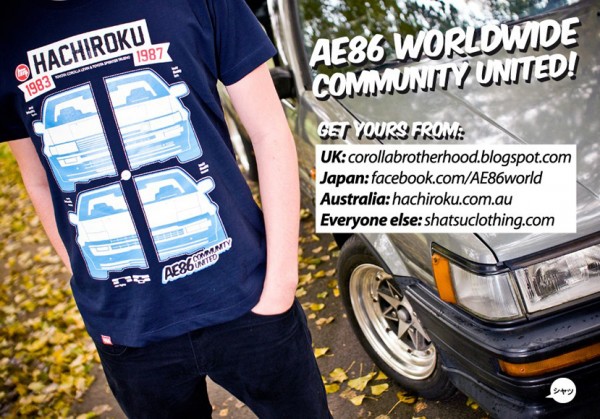 Very *LIMITED* Numbers Available, be fast to Order yours now!
Contact us on: webmaster@hachiroku.com.au with your desired size. Payment via PayPal.
Price: 30AUD + $9 Shipping… Available to Australia & New Zealand (with a small increase in shipping price)