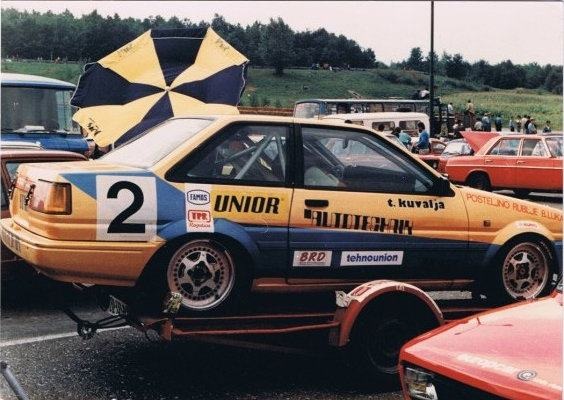 Somewhat of a local legend, former olympic competitor for Yugoslavia and national cycling champion turned automobile master Tanasije Kuvalja sits in his AE86 in Zaluzani, Banja Luka, Bosnia and Herzegovina circa 1983.
Not content with only cycling victories, he turned his focus in 1977 to motorsport and was a multiple champion in the former Yugoslavia, first finding success in a Fiat 128 Sportscoupe and later an Alfa Romeo 156 ST.
Unfortunately, data for his success in the AE86 is somewhat hard to find, maybe some of our european readers can help shed some light?