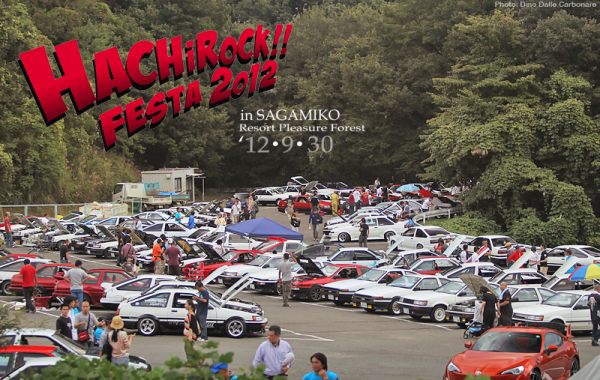 Thanks to Dino at SPEEDHUNTERS and Zack and Chad from JyuRoku, there was a HEAP of fantastic coverage of this years HACHiRoCK! Festa (Festival) at Sagamiko Resort Pleasure Forest.
Speedhunters gave us a great story from lenseman Dino Dalle Carbonare and his journey to hachirock, as well as his highlights and a wheel gallery of a selection of AE86s attending the gathering.
JyuRoku went even further with their event highlights, but also with in depth galleries of the AE86 cockpits and engine bays separately AND this awesome video:
After experiencing the greatness of Fuji 86 Style in August, HACHiRoCK and the Okayama AE86 Festival are two events I would love to witness in person! Maybe 2013 eh? Have you ever been on a Japanese AE86 pilgrimage? Show us your photos in the comments!