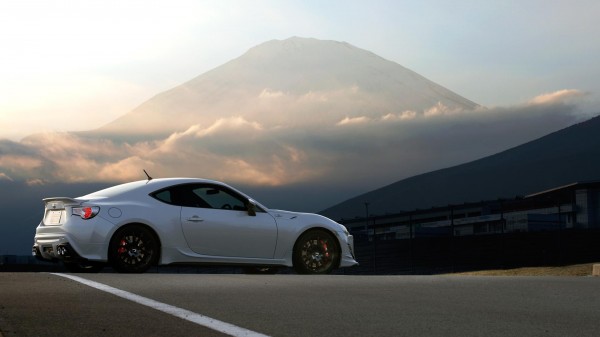 Those lucky Kiwi's over the ditch always get the best stuff and now they have the best local 'special edition' of the 86 too!
Only 20 New Zealand TRD Special Editions will be built as part of the initial production run and each car will be numbered and supplied with certificate of authenticity. The car is a NZ '86' Spec (similar to our base model 'GT') with the TRD 18″ Black Forged aluminium wheels and Michelin Pilot Sport 3 225/40 tyres.
To go with the extra grip the Michelin's provide, Toyota NZ are also fitting the TRD Special Edition with the now-infamous TRD Mono-block Brake Calliper Kit. The contents of which are: Front Mono-block Calliper (6-pot), Rear Mono-block Calliper (4 pot), 2-piece Front Brake Rotor (355mm), 2-piece Rear Brake Rotor (345mm), Stainless Steel Braided Brake Hose (Front / Rear) and Brake Pads (Front / Rear).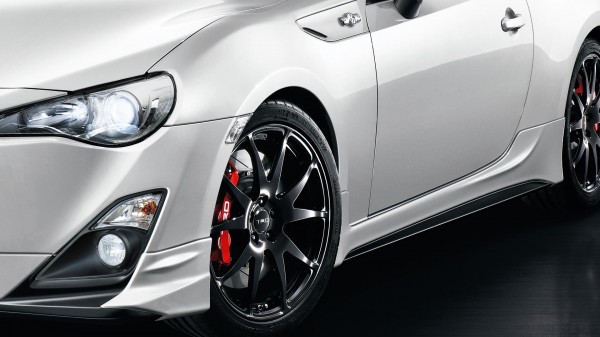 Obviously, the styling isn't exactly standard either. This special 86 is fitted with the TRD Aero package containing a Front Bumper and Side Spoilers, Rear Spoilers,  Under Bumper (Diffuser) and Boot Spoilers.  The car also sounds the goods with the fitment of the TRD 'quad-tip' rear muffler too!
At NZ$63,486 (Roughly AUD$48,795 at time of writing) it's not exactly cheap – an 86 (GT) spec car can be had for NZ$41,986 (AUD$32,269) – but you do get a hell of a lot for your money. A similarly priced TRD-Spec in Australia would cost roughly $46,000 – Would you pay the extra $16,000 for the TRD treatment? Hit the comments and let us know!
Check out the full details here and hit our flickr here for more wallpaper-sized images of the NZ TRD Special Edition.
Leaves me wondering though, why hasn't Toyota Australia offered a similar limited-edition TRD version here in Australia? Surely at even 50 limited edition cars, they would be snapped up super-quick!