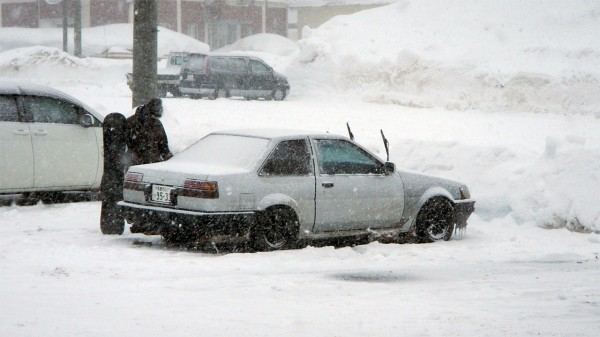 We spotted this hardcore display of 86 Life at Tsugaike Kogen Snow Resort in Nagano. After a intensely blizzardy full day in the carpark while it's owner was on the slopes with the snowboard, the little hachiroku fired up first go and warmed it's engine and cabin up while it's owner packed up the gear and snowboard into the back.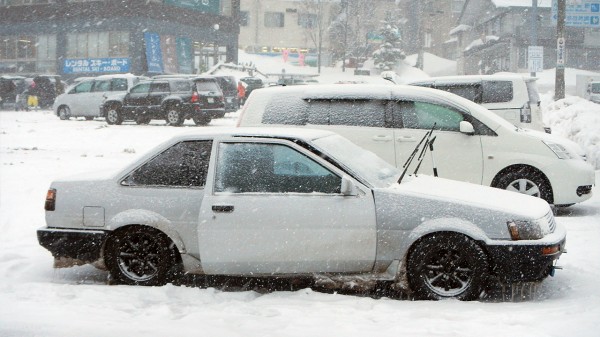 Whilst only lightly modified (and with ice tyres equipped!) this little Kouki Levin 2-door was certainly exciting to see in such a extreme setting!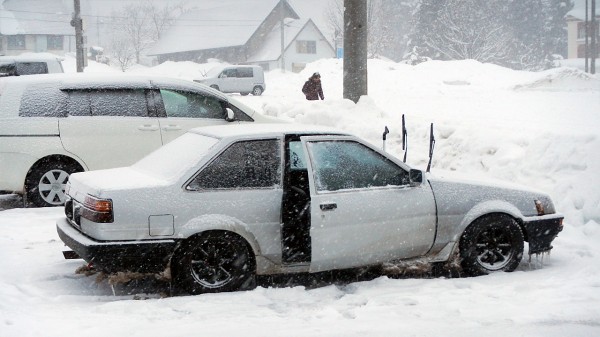 Dedication to the 86 Life! Let's hope he's checking for rust pretty regularly!