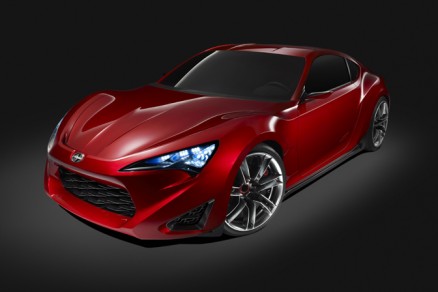 The name should say it all, FR-S. Scion says it stands for 'Front engined, rear wheel drive sport' and they aren't kidding. Equipped with a six speed 'sports-manual' transmission (with optional paddle shift controls on the steering wheel for you F1 enthusiasts on a six speed auto) and a limited slip diff, the FR-S  really holds up to its name.
Based on the past history of manufacturers putting 'sports' monikers on otherwise standard cars with only a small up in power and some half-assed attempt at aero,  the new FT-86 concept variant from Scion really wants to show us it's hachiroku heritage.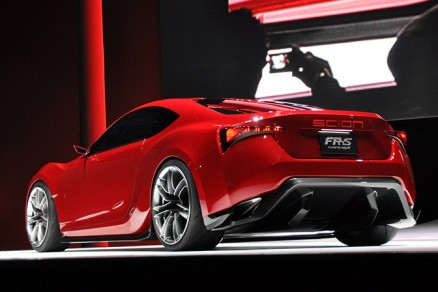 What the hachiroku didn't have though, was Toyota's new D4-S injection system, which utilizes both direct and port injection, which gives a real-world increase in horsepower and torque throughout the entire powerband, without sacrificing fuel economy.
Some (myself included) think it's a shame that the only real thing that brings this awesome car down, is the Subaru boxer powerplant.  It just doesn't seem right to have such an iconic Subaru engine in a Toyota.
Regardless, even with the engine type, it's great to see Scion/Toyota/Subaru giving us enthusiasts a car we can look towards after so long without a decent 'entry level sports' model.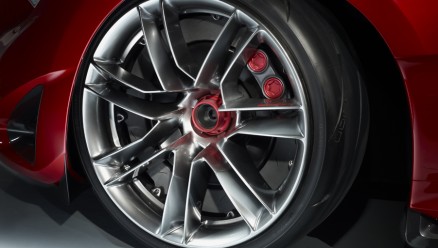 With 20-inch wheels to cover the enormous 18-inch brake discs, one has to wonder if this will translate to the pricing point Scion will need to sell the final production version to their much younger demographic.
The saving grace is that we know that the engineers at Toyota are keeping their minds on performance, rather than baseless styling additions and shiny sports badges.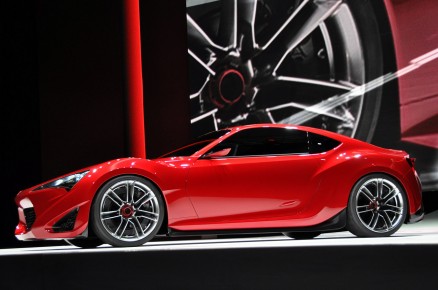 In terms of styling,  Scion have largely binned most of the previous styling cues of the FT-86 concept series. The press release sees Scion talking about 'exceptionally balanced performance and handling' and if they can deliver that with what we see here in terms of styling, I think Toyota and Subaru might have a 'mini 370Z' on their hands.
The styling is bold, some might say too bold for everyday buyers, but I believe it's boldness with restraint. The crew over at TMR said it best:
The deep gills in the front quarter panels of the FT-86 II have also been discarded, while the character lines and wheel arch flaring along the side of the body are significant sharper and much more exaggerated.  There is also a new corner-mounted side mirror arrangement, rather than the sheetmetal-mounted mirrors of the previous concepts. Perhaps the biggest change is at the rear, where the Scion concept gets a longer rear deck that juts out over the rear bumper and extravagant track-inspired diffuser.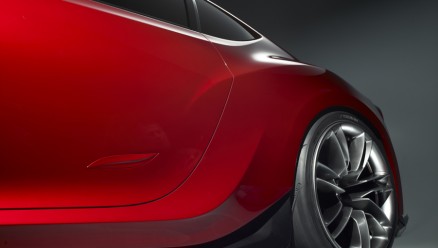 Interesting though, is that there is no mention, from journalist to press release alike, of what seems to be a door handle on the bottom of the door frame.  Does this mean the FR-S was meant to have 'gull wing' or 'lambo' doors? I wonder if the designer intended the final concept to be shown with a working interior and these wing-like doors to be held aloft.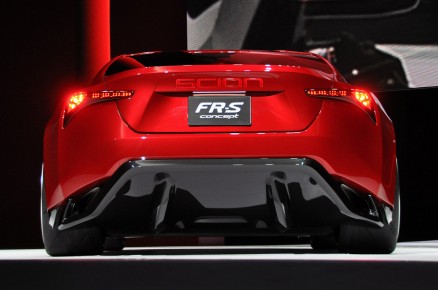 The overall design screams of the legendary 2000GT with those swooping wheel arches riding above the sunken bonnet when viewed in profile, and the LED tail-lights must have been designed by the same guys who did the LFA's rear glassware: very cool indeed.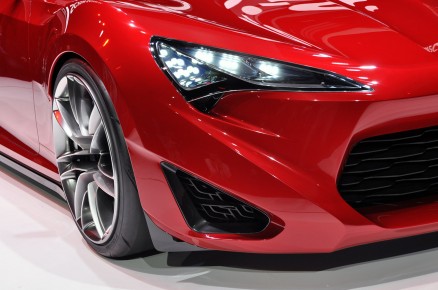 There are a lot of positive performance moves in terms of very very sporty agressive styling going on in the FR-S' bodywork. These small inlet ducts below the front headlights also scream of function over form, but like those 20-inch wheels and ever-so-cool rear track-inspired diffuser, will the intended (and somewhat required) sticker price of this 'youth-targeted' marque see much of what makes this concept cool simply disappear?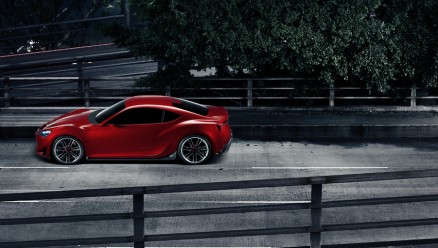 Whatever the final result will be, Scion and indeed Toyota need to consider that their target market doesn't want to feel disappointed in another bland final production version from what could have been in concept form.  Look to the new GT-R for how to translate a concept to showroom floor.
But for now, all we can do is drool some more. So, for the somewhat 'computer rendered' pics go to Scion here, for the photographs of the concept at the New York Auto Show, go to Autoblog here. And for those who are marketing-speak inclined, grab the press release from Toyota here.