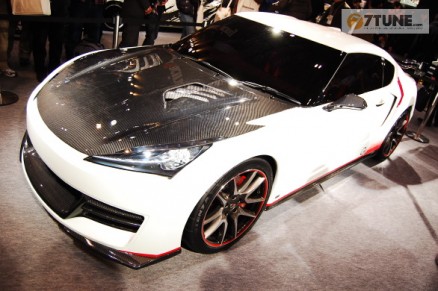 Since Tokyo Auto Salon is happening right now in Japan, we thought a special weekend update was in order!  The boys over at 7TUNE have the scoop on the latest FT-86 devleopment – the FT-86 G Sports Concept. It's a turbocharged special tuned edition of the 'revival hachiroku', the FT-86 Concept. Is this the first time a concept has had its own tuner version before the actual car was released?
Adam from 7TUNE writes:
G's and Toyota have been kind enough to offer me a closer look at the car so a feature is to follow but for now, let your minds wander over the huge proposition this car represents to the future of the aftermarket tuning industry.
Check the rest of the pics at 7TUNE and the live walk-around video from GT Channel after the jump.
[Watch in HD on YouTube]