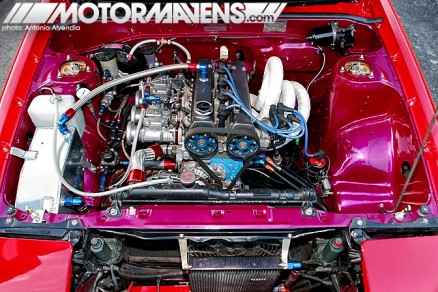 Something of an enigma, Yamashita Koichi's red Run Free trueno is certainly a hachiroku I, like many other AE86-heads hold in high regard.  Anontio @ MotorMavens is also one of these guys:
It's just crazy to think that after all these years (13 years to be exact), this red AE86 Sprinter Trueno 3-door from Running Free still inspires me.. and I hope that's a feeling that stays with me forever.
Antonio has a full rundown feature of the car, going part by part, from his time spent with machine in 2005. Jump on over to MotorMavens and have a read. Some pretty interesting parts you may have missed from our previous story on the car from SPEED magazine.