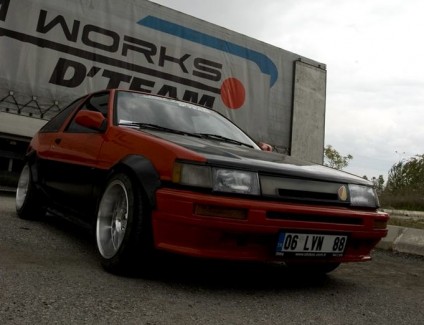 Just when you thought you had seen every possible engine swap so far, here we are to prove you totally wrong! MasCor, a new member at AEU86, is a Turkish AE86 owner who did one of the craziest swaps I've seen so far. Can you tell what this hachi is hiding under its hood? Hit the jump to see the answer!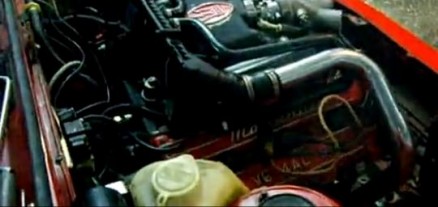 That's right: A Maserati V6 24 valve from a Maserati Biturbo!
In case you are wondering how weird a 245 bhp V6 must sound in a hachi, you can hear it in this video when it tries to conquer a tiny go-kart circuit.
If you want to see more videos of this crazy swap and the hachi itself, one of his friends put up a lot of videos of him and his hachi on StreetFire.