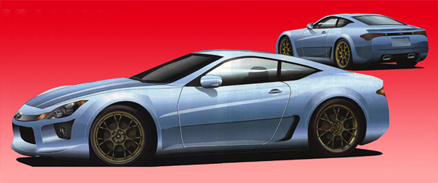 7TUNE again with news from Japan about the 086A, this time about when we will see this elusive and somewhat widely regarded 'I'll believe it when i see it' car.  Peter from 7TUNE writes:
One of the most hotly anticipated and debated JDM vehicles in recent months has been the Toyota Subaru 'Toyobaru' FR Sports coupe and things are now looking to get a whole lot more exciting at TMS with Toyota staff leaking news that the coupe will go on show this October!

With Tokyo Motor Show just three months away this is very exciting news for JDM fans and we will be waiting to see what Toyota and other makers bring to the table come October.
Read the rest about the 086A over at 7TUNE.