In regards the AE86, Europe is a diverse mix of all different styles of modifying. In Germany, the classic "European" styling trend is to take a Levin coupe, make minimal modifications and fit a set of Atiwe or Ronal wheels. On the contrary, in England and Ireland the style is more of a copy of the Japanese trends with each countries little touches thrown in.
It seems somewhere half way between these two points, around the Benelux countries, these styles clashed and the result is something unique. One such car which reflects this perfect combination, taking something from both parts of the world, is this Kouki Levin from Luxembourg.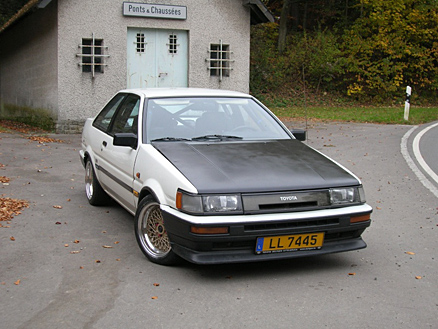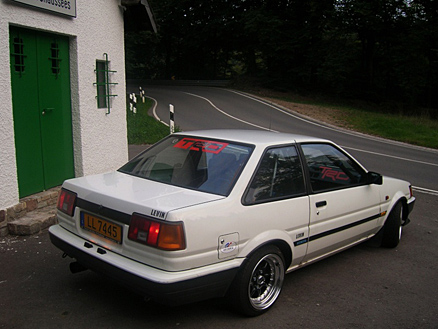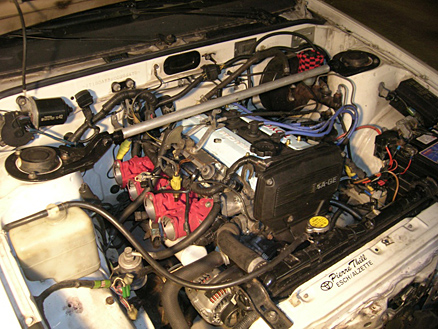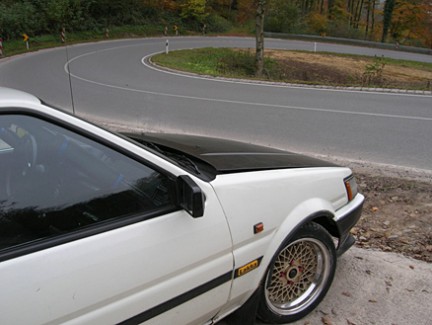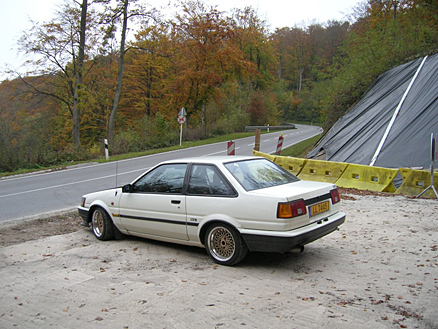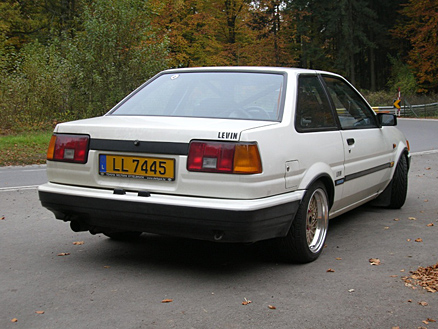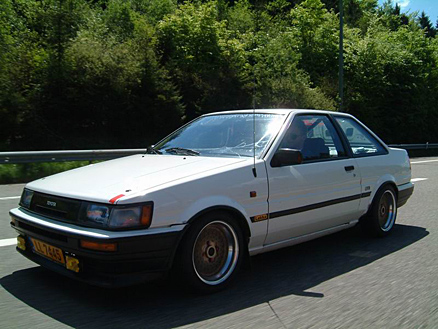 Specifications
Wieschers Sport 6-point Cage
Sparco Sprint Seats
Heroes Racing Wheels 15×6.5 ET3 front and 15 x 7″ ET15 Rear
or Sportmax 002 15×8.0
Bilstein Shock Absorbers and Cobra Springs
5Zigen Catback Exhaust System
Blind 50 mm Solex-Mikuni With 43 mm Restrictor, 4A-GE adapter plate and injection, which act as čtyřklapka
Koyo Radiator
Showa Oil Cooler
Cheers to Mike and the guys from the Czech Republic's only AE86 blog, 86ers.org, for the story!