AutoArt, the purveyors of some of the finest replica models on earth, have released their new 1/18 scale AE86 Trueno. However this time they have gone after the Initial-D franchise and have very accurately represented Takumi's original-spec hachiroku.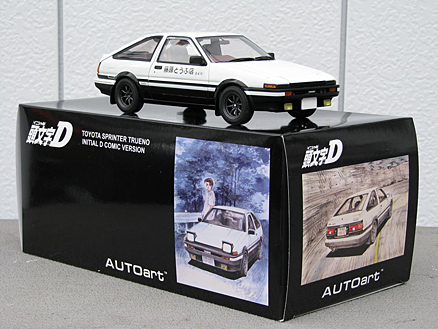 Pretty hefty box means it arrives safe-n-sound! Plus some rad manga art too!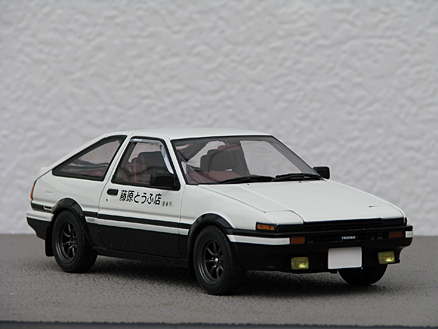 Watanabes, foglights and a tofu-ten sticker, what more can you want?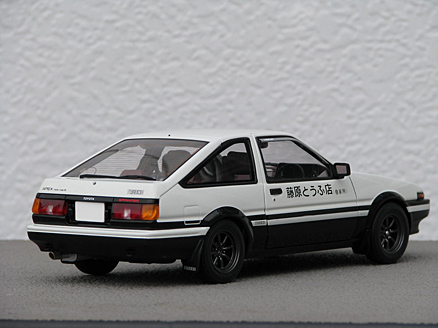 The attention to detail is stunning! Everything is perfect!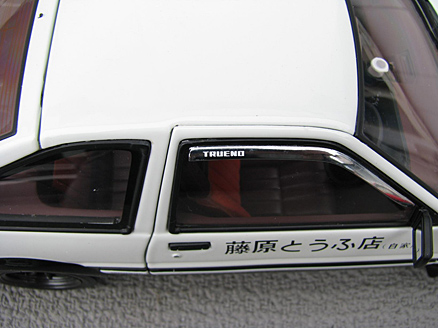 Even has the rain visors!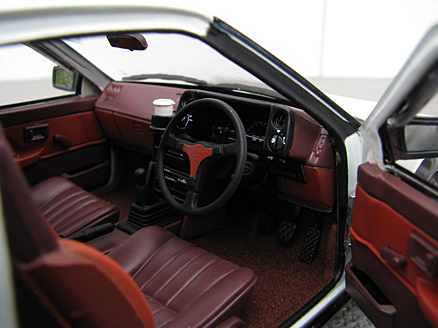 Red zenki Trueno GT Apex interior with the cup of water and Italvolanti Admiral steering wheel! (thanks GAKi86 for the tip!)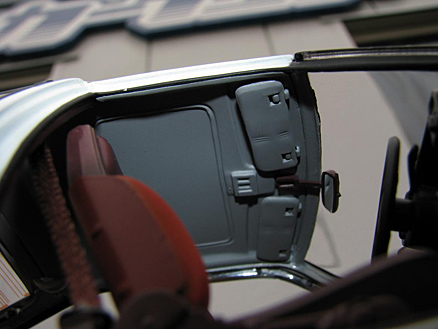 Even has the custom sun-roof type roof liner. Here's a hidden bit of trivia from the cartoon, the car was never equipped with a sunroof, yet Bunta fitted the roof liner just for the front-mounted map lights!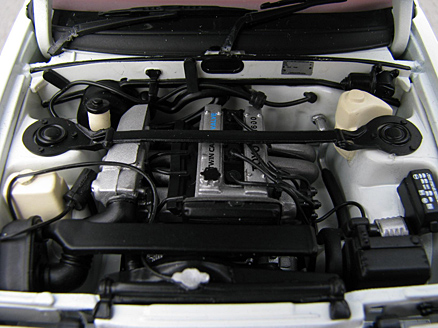 Certainly not the TRD AE101 Group-A 20-valve, but damn good either way!
You can pick it up at Carland, however at 13000 yen it wont come cheap! Let's hope they release a carbon-laden 20-valve rockin' Project D edition next!
Images: Carland