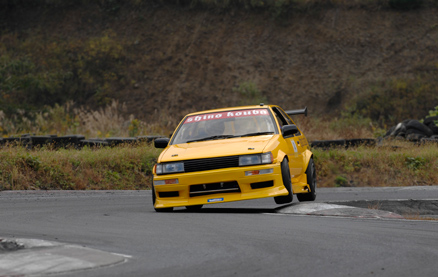 Alexi from noriyaro.com give us the lowdown our latest 'One Shot':
The owner's name is Numajiri, the photo was taken at a Nikko Circuit practice day. He used to work for Shino Kouba workshop which is why he runs the garage name across the windscreen. I think it has something to do with Ken Satoh in regards to the bodywork.

It is a complete grip car. When I rode in it, the semi slicks were almost worn out, but he was able to hammer it for most of the track anyway. AE111 engine I believe… injection with open bellmouths, tubular manifold, ECU on the floor, bolt in rollcage, completely stripped.

Mental.
We tend to agree. Check out some exclusive wallpapers over on our new Downloads section.