This would have to be the best prepared rally AE86 the world has seen. I remember seeing this car about a year ago and posted up a video on the forums when the car featured 200hp 'Blacktop' 20 valve 4A-GE. However the car has gone through some changes recently and this monster '86 is now packing a Millington Diamond 2.5L 4-cylinder motor.
No idea what we're on about? Well the Million Diamond is the motor that is currently used  and preferred by most of the big-shot ford escort owners in the Irish tarmac rally series. These engines have the potential of making above the 350hp mark with massive amounts of torque to boot!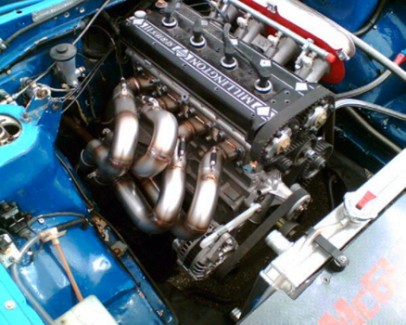 I'll now leave you with 10min of sports-induction goodness thanks to youtube.