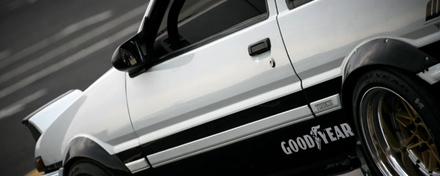 Some shots of the Tec-Art's Street Spec Trueno from the D1 exhibition round at Odaiba last weekend to start your working week of AE86 style – It's pretty nice for a drift car. Certainly a pity they don't make more drift cars this nice here in Australia.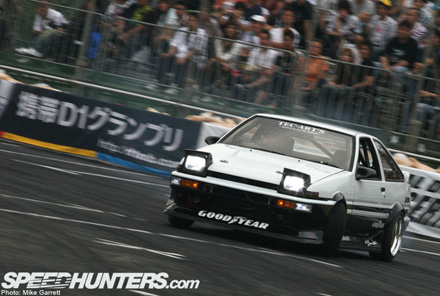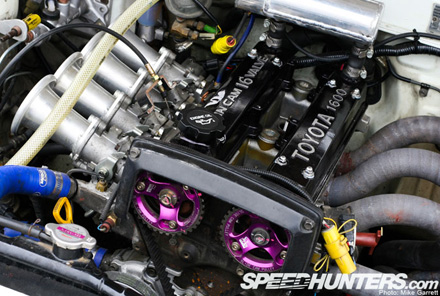 Simple & Effective – 4A-GE Power!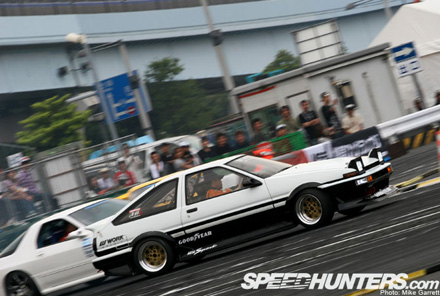 Driven by Kumakubo himself. It's Strange to see them driving without helmets!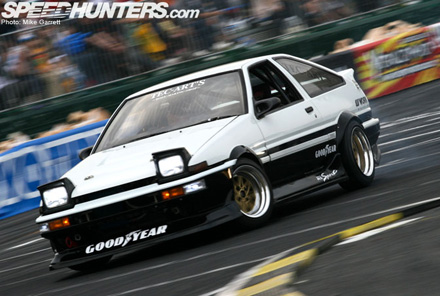 Bolt-on rear flares in the panda theme are deceptively low-key.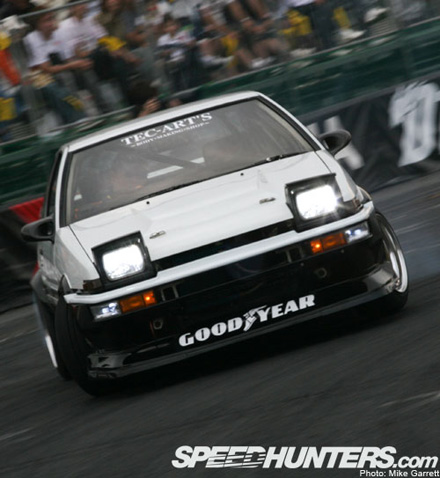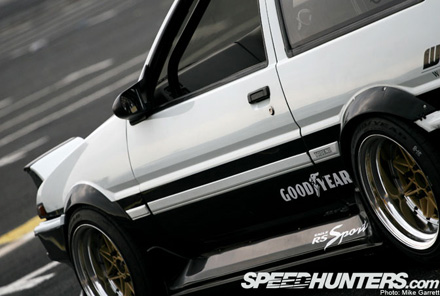 Does your drifter hachiroku have bodywork this straight?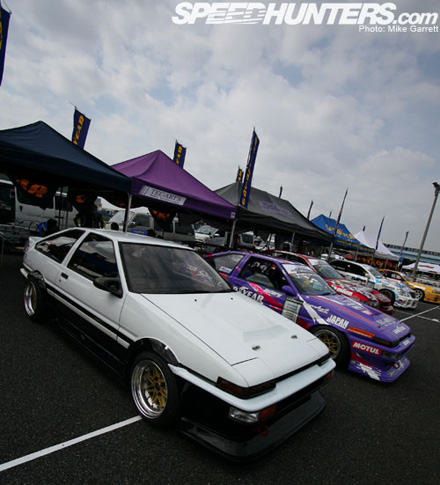 Next to the circuit killing Purple Tec Arts Trueno.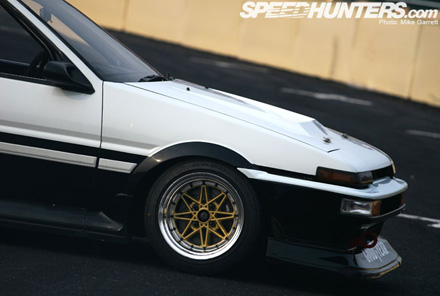 Work Equip 03's just too damn sexy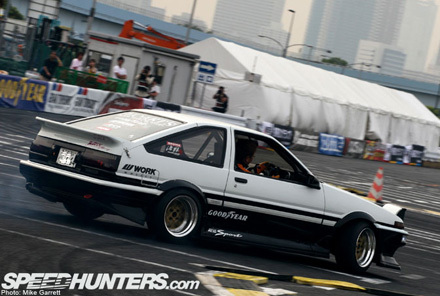 Source: Mike Garrett @ SPEEDHUNTERS