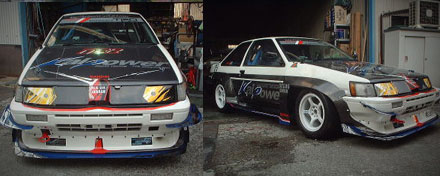 Every wondered how to build an N2 AE86? Well now you can with intricate step by step details!
This link will lead you to 23 Volumes about the development of the Kai Power N2 AE86, including everything from chassis to gearbox and of course the N2-spec engine.
Happy reading (if you understand Japanese, if not theres always Babelfish)!