Here at the HR sticker lab, we have been working hard to produce a range of new stickers for you guys and gals to slap on your trusty steeds and represent your love for all things AE86!
These suckers will set you back only $3.00AUD each! There is also a discount if you make multiple purchases at one time. IE: Buy 4 and only pay $10! This special promotion is a great idea from our lovely HR sticker model, so get in quick coz that's a hot deal – just like her chest!
We have Carbon, Black Glitter, Gold Glitter, Rainbow Chrome Mirror, White, Red, Blue, Red Glitter, Yellow, Gold Metallic, Bronze Metallic, Green Glitter, and Silver Glitter plus heaps more to come!
So to get your hands on these please email merch@hachiroku.com.au
Advise how many stickers you'd like and what colors, then send your Full name and address in the email and after you have deposited your $$$ the stickers will be sent to you asap!
Please remember to email before you deposit money.
Full details can be found here https://www.hachiroku.com.au/forums/viewtopic.php?t=3687&start=0
(Raunchy pics of sticker range after the jump, PS. NSFW!)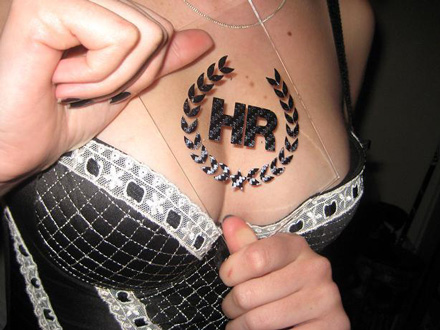 Carbon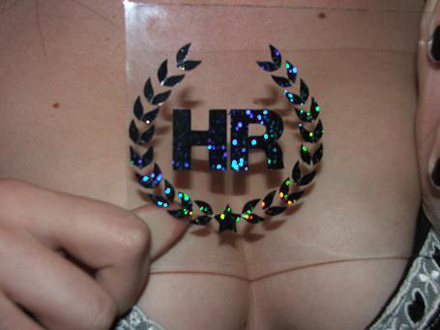 Black Glitter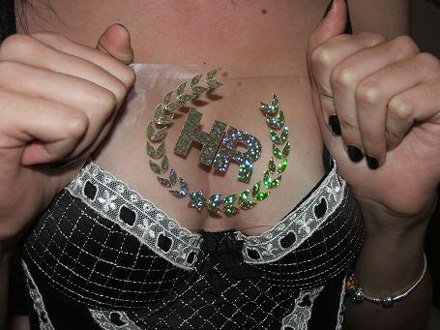 Gold Glitter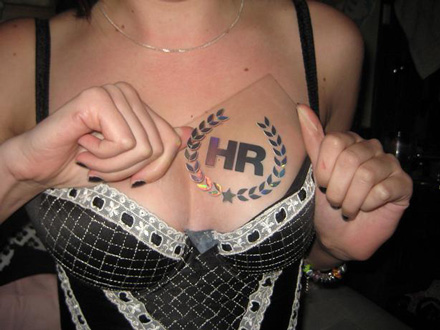 Rainbow Chrome Mirror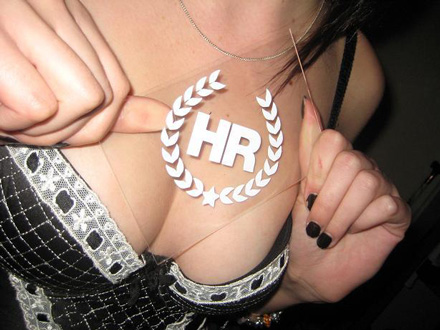 White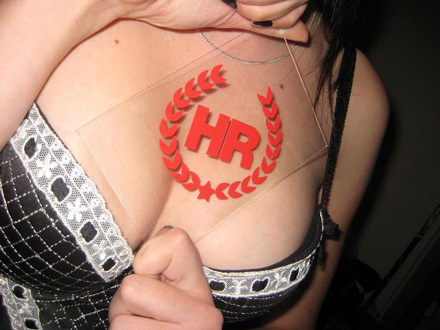 Red
These and many more colours and effects will be able to be purchased the Monthly Meet-Up this Sunday @ Hooters Sydney!
Also keep an eye on the forum thread linked below as on Sunday we will have the hachiroku.com.au URL stickers done.
Note: Boobies not included!
Hit up the forums here or come along this Sunday night to the Sydney HR Meet-Up to purchase these beauties.