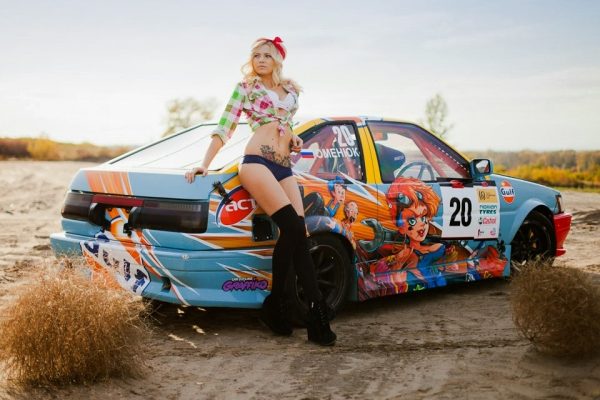 Despite hailing from Abakan, a remote city in Russia, Alexei Omenyuk is no stranger to the quirky trends happening in car styling in Japan. In this case itasha.
If you're not familiar with the term itasha, it's a play on words in Japanese. Let's refer to our friend noriyaro to explain:
The word sha means "car". They cram this word together with another word to describe the origin of a foreign car. Ameshameans "American car", and itasha means "italian car".

In this case however, they use the kanji character for "pain", which is also pronounced ita. What you have then is a car that is painful to look at for most people.

That is unless of course, you're a big fan of anime, manga or whatever else the car is themed around.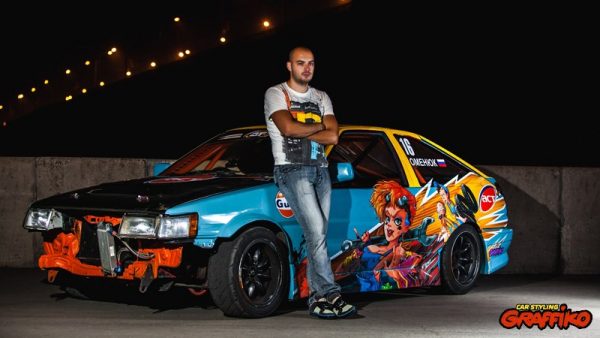 That's the man with his car above.  It's packing a 140hp 4A-GE 20 valve Blacktop, a pretty intense roll cage and a TRD 2-way amongst many other mods. A good thing too as he's a regular competitor in the Russian GT4 Drift Championship and has sometimes takes quite bold and sometimes reckless manoeuvres earning him quite the reputation.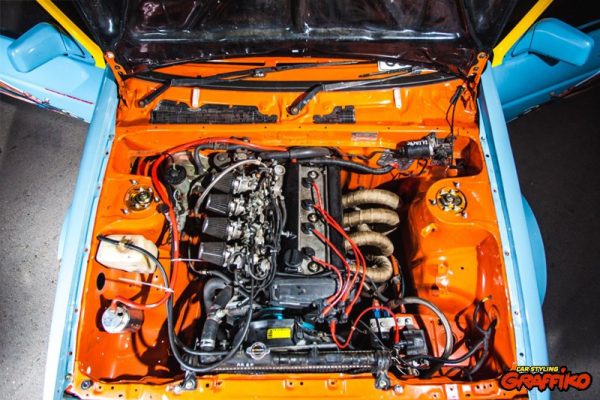 The graphics and Gulf-inspired design were developed in St. Petersburg by the guys from the infamous VinylMadness and manufactured and applied by russian car wrap specialists Graffiko CarStyling.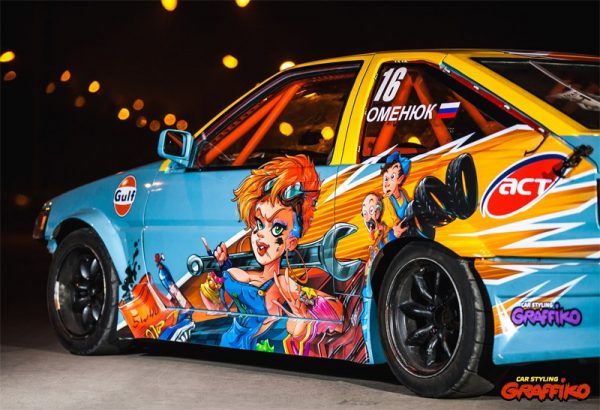 We love it. Follow Alexei on his Drive2 Profile page here. More pics after the jump!