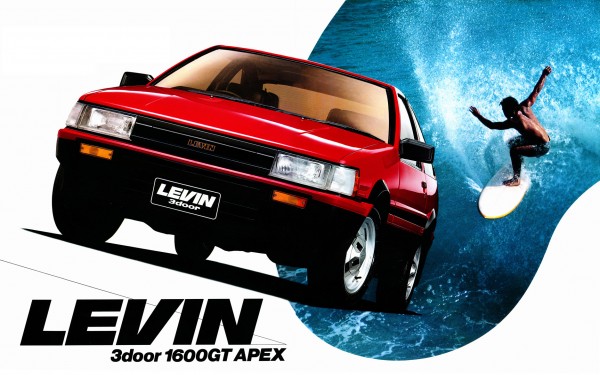 Be it Levin, Trueno, Corolla, GT, SR-5 or GT Apex, 30 years ago today our favourite Toyota was 'born'.
In a period where most manufacturers (and even Toyota themselves) were moving to the more cost-efficient front wheel drive platform, the last RWD Corolla to be built was given a proper send off: A new compact, lively, lightweight chassis paired to Toyota's new punchy twincam electronic fuel injected engine, the now legendary 4A-GE.
I've lived a third of my life now with my AE86 and consequently it's also been a third of her life too. Good times and great memories driving together.
Whatever you do today, make sure to give your AE86 some special love. Granted, yours may not be an '83 model, but you can still celebrate your own good times with a special polish, tune up or simply a good old blast through your favourite canyon road.
So Happy Birthday AE86! Here's to another 30 years!