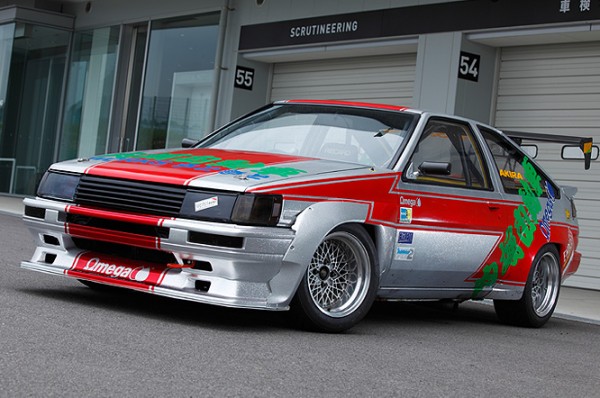 You might recognise this red and silver glitter paintjob from the Uchibori / Work's KitoKito Trueno sister car driven by Hideyuki Uchibori in the N2 series in Japan, but the N2-spec 1983 Levin GTV you see above is owned and driven by Akira Takahashi.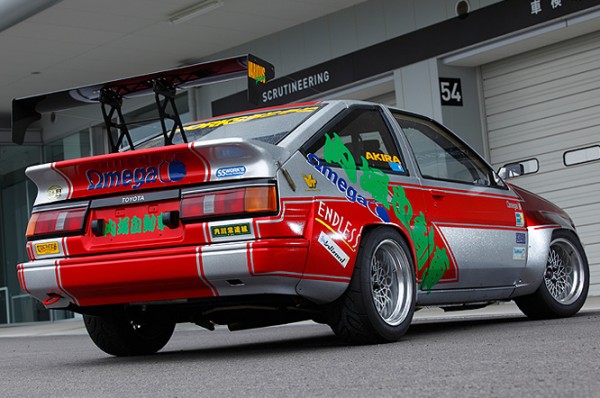 Being an N2 class car, the 'AKIRA' Spec Uchibori Levin has to conform to the body rules and as such is fitted with the regulation TRD body panels.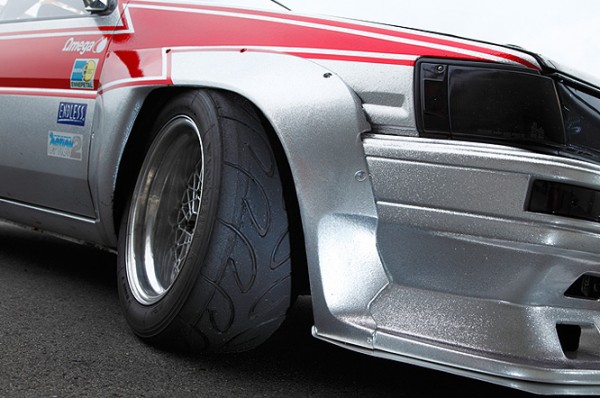 In these photos from ADVAN, the car is wearing ADVAN A050 215/50R15 Tyres on SSR Mesh 15 x 9.0J wheels. Hiding under them are FC3S calipers with ENDLESS CC-R pads.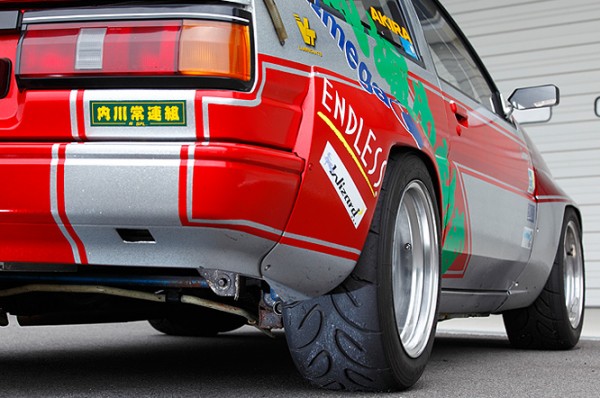 Keen anorak-wearing hachiroku heads will note the 'kouki' or 'later model' whiteline taillights which were not fitted to an 1983 car (the correct type would be the 'full face' tail lights). For more info on tail lights, check out our article.
Suspension is all Uchibori original parts. Interesting to note are the quite heavy spring rates with 12Kg on the front and 10Kg on the rear. The rear end boasts a 4.556 final gear with is served power through an Uchibori original parts cross mission.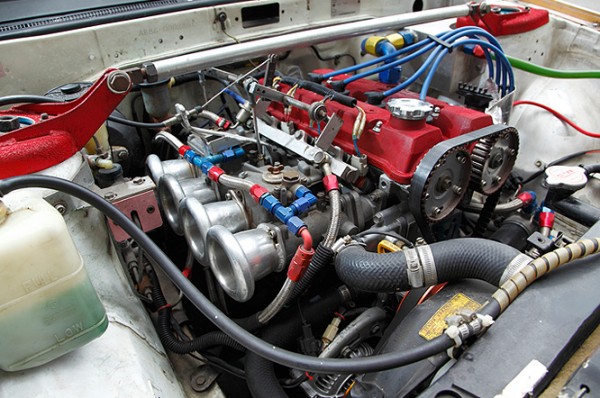 In the engine bay sits a fairly worked 4A-GE with gutted Weber 50φ Carbs that feed 304/296 TRD cams.  With the internal of the carbs removed, fueling is taken care of by the factory ECU and assisted by a HKS AIC unit.
Special head work has been carried out with polished ports and a custom valve seat cut too. A REVOLVER exhaust manifold is used to take the spent gases to the side exit custom Uchibori original 70φ muffler.
Interestingly, the bottom end features a HKS 5AG crank which is mated to Ogawa pistons of unknown specification.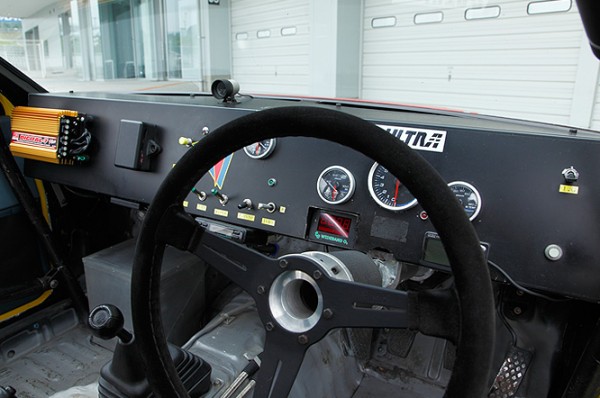 With specs like that and the sparse cabin pictured above, it's no wonder it holds the AE86 S-Tyre lap record at Maze Circuit with a 1'05.5
For more info check out their website.
内堀自動車  https://www5.nsk.ne.jp/~kitokito/
〒921-8823 石川県石川郡野々市町粟田4-1-2
TEL:076-248-7005  FAX:076-248-7999