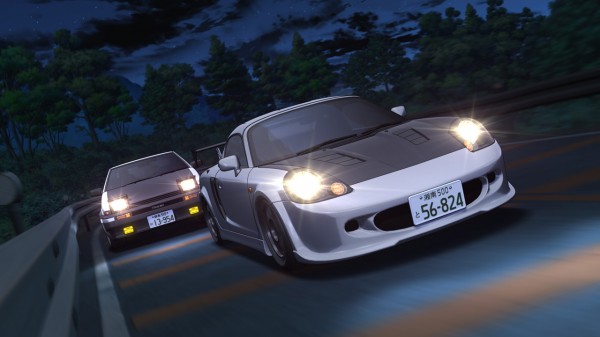 Out now thanks to SAGE Fansubs:
"Hey hey hey it's Initial D, finally. The early airing caught me off my guard.
Yes, we know the raw is shit. It's the best one we could find.
The problem is, next week we might not even be able to find any raw. It starts airing on Animax PPV, and NOBODY gets that channel.
If you can hook us up with raws, let me know. Otherwise the rest won't get subbed until the Blurays come out."
Let's hope not! I wonder if Japanese animation companies will ever release Japanese Blu Rays with english subs. I know I'd buy them!