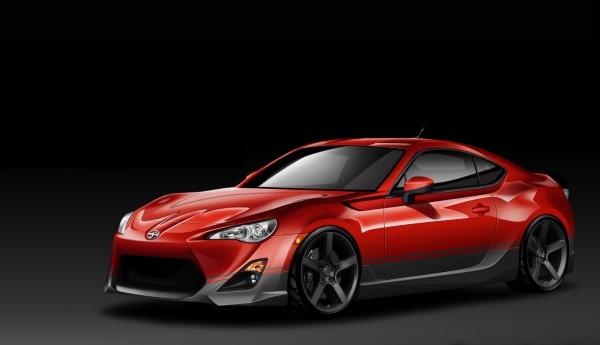 Five Axis has been busy! Inspired by the unique two-tone AE86 colour scheme known as 'panda' to hachiroku enthusiasts, Five Axis  has released some new 'Retro Series' designs for their own special release Scion FR-S (Toyota 86/Subaru BRZ) vehicles.
Japanese Nostalgic Car had the news:
The Retro Series will draw on the new car's AE86 heritage with a color scheme reminiscent of the original's trademark "panda" design. Each comes with a Five:AD aero kit, which has a natural line that creates a perfect break for the two-tone transition. It'll be offered on two colors of the FR-S, Whiteout or Firestorm, which Five:AD is calling High Tech Two-Tone and High Flash Two-Tone, the official Toyota names for what fans have come to know as "panda" and "red panda," respectively.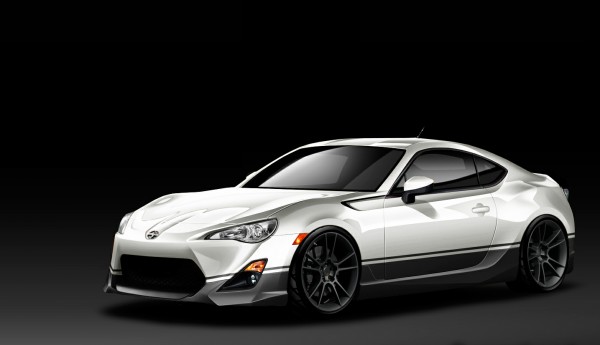 These special edition FR-Ss will be available through select Toyota/Scion dealerships across the US in limited numbers, so if you want one keep up with Five Axis Design's Facebook page for the latest news.
Here is an as-yet unavailable colour scheme I made based on the silver-black two-tone AE86 design. Let's hope 5AD get it sorted too!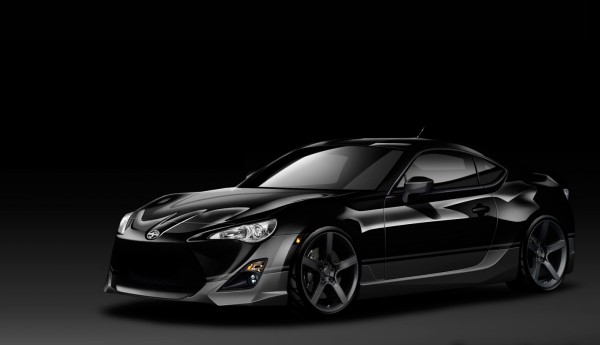 Which one is your favourite? Or you think Five Axis needs to go back to the drawing board on the panda style 86? Hit the comments and let us know!