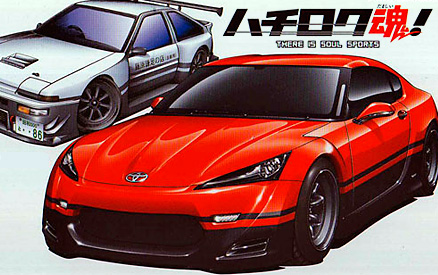 Some more news from Tokyo Auto Salon, this time from Dino over at SPEEDHUNTERS:
At the end of TAS on friday I quickly headed to the Sun-eishobo stand, the publishers of Option magazine, as well as tons of other motoring related titles. I had to pick up a Hyper Rev book/catalogue for an Impreza-crazy friend back home in Italy and as I went to pay I noticed these two postcards on the counter. They are ads for a new magazine that will be launched at the end of the month called Hachiroku Damashii which in English would translate as "The Soul of Hachiroku." The illustration of the red/black FT-86 riding on watanabes is in true Option magazine style and just hints at how much buzz this new Toyota sports car has created in the car world.
The postcard also says the first issue will be released in Japan on the 26th of this month, so we will keep you posted with a review when ours arrives!
[via SPEEDHUNTERS]