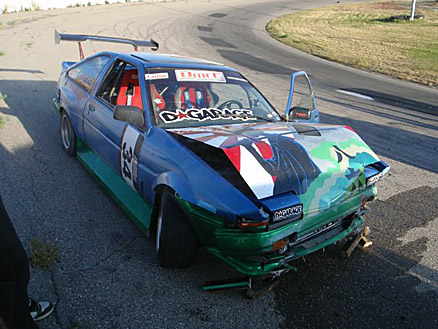 Dave, the star of yesterdays eBay video, has a mate Devin. He is the unfortunate owner of this AE86 you see above. Dave writes:
Devin crashed his too, just on Wednesday past.  Last Sunday though he ended up taking 3rd place in the DMCC Western Canadian Championchip final Rround.  I got to judge, which was interesting to say the least, next time I'm just driving thank you very much.  Oh well, at least he got on the podium before she got all balled up!
Have you smashed your '86? Send us pics to blog@hachiroku.com.au and we will post up a gallery!