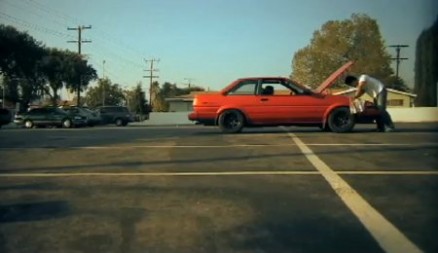 Zemosh from 86ers.org found this short film, At Musing's End by Wesley Chan, in the Cannes 2008 short films selection. It is a short film about daydreaming and the highs and lows of the relationship between Adam and Robin. One of the most important scenes in this movie includes a US 2-door Corolla GT-S coupé owned by Adam.
This narration by Robin especially caught me:
His new car… It was the oldest new car she had ever seen. Why he wanted such a thing completely escaped her. A work in progress he claimed. She hated that car. Not because he spent more money on it than her, not because nothing inside worked, or because it always smelled like sweat and grease. She hated it because it was red. An ugly red, like an unflattering sweater he insisted on wearing all the time…
Why do I have the feeling all the above just hits the nail on its head? Personal experience? Seen it too often at other hachi owners as well? :D At Musing's End from Wesley Chan on Vimeo.